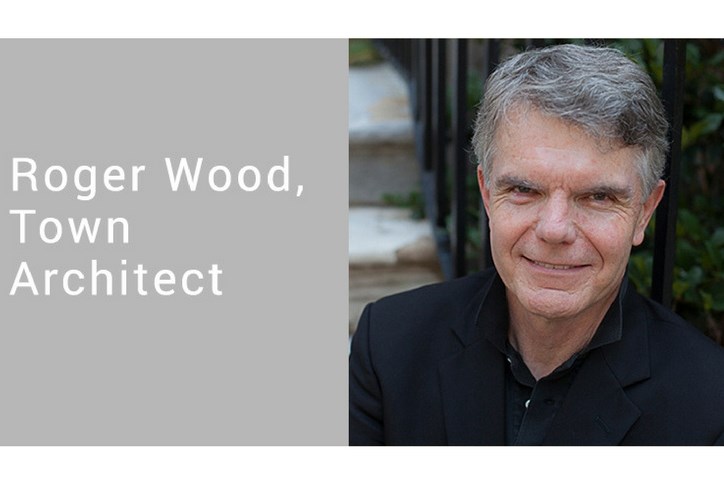 Meet the team: Town Architect, Roger Wood
In a reoccurring blog series over the coming months we'll be meeting the design and development team behind Nexton. This month, we caught up with Roger Wood, Town Architect.
What is your role in Nexton?
In a way you could say I am the "keeper" of the Nexton vision. Over the years our Design Director, Joe Barnes, along with our other team members, has led a team of architects, urban designers and landscape architects to create an extraordinary master vision for the development of Nexton. The Residential and Commercial Design Guidelines are the vision's "hymnals." It's my role to know the background of the vision and help implement it on a house-by-house, building-by-building basis. I have the big picture of the master plan in mind, while keeping an eye on the small details on the buildings as well. At times it can be a real balancing act. Fortunately, the builders we are working with are sophisticated and working with talented architects.
What led you to this line of work?
I wanted to have a role implementing the big picture ideas that are leading the planning and development of our country. When the focus on building sustainable communities came along in the 80s and early 90s, I knew immediately that's what I wanted to do with the rest of my life. It's so important from an ecological and sociological perspective that we improve the way we build places and consider the individual human being. At Nexton we are implementing a vision for creating a place that's walkable and bikeable. But that means more than just ample sidewalks and bike lanes. It's about creating a rich environment to be experienced more at the pace of a stroll than of a car trip. It's about designing a place that encourages neighbors to get to know one another, a place that draws you onto the front porch for your morning coffee and allows people to complete as many of their daily routines as possible without having to get into a vehicle.
When we get our first few houses here, it will be really interesting to see people as they move in and get to know each other. Our vision will take on a life of its own. The sense of place we have created will reinforce the development of a community. And it is in that creation of community that people create bonds to each other that enrich the quality of their lives.
How is Nexton different than other communities you've worked with?
I was working in East Beach, Norfolk, Virginia before moving here. Before it was redeveloped, it was a rough place. The previous neighborhood was one of the toughest slums in the region. One could not get a cab or have a pizza delivered into the neighborhood. But the location - a peninsula with sandy beaches on the north side and pleasure boat marinas on the south side - was extraordinary. The city and its redevelopment authority bought the 100 acres, had it replanned, and awarded a redevelopment contract to the company I worked for. Within 11 years, our team had turned some of the lowest valued property in the Tidewater region to one of the most desirable neighborhoods. Nexton, on the other hand, was mostly forestland. So while its start was very different from East Beach, the two communities have a lot of great things in common: a sophisticated, pedestrian-focused master plan, a great location, superb design guidelines, elegant infrastructure, community parks and a close mix of uses. And both have great teams in place to lead the development of making each a special place.
How would you describe Nexton's architectural style?
The team has a strong belief that good design adds value, so we've taken our time to get it right. The architecture here has a unique sensibility. You'll notice the commercial architecture is very fashion-forward and contemporary. The single family homes will be a little more traditional in style, but with a modern touch. Home buyers will feel the difference between Nexton and other new neighborhoods in the region through the alchemy we create between thoughtfully designed buildings and the rich network of streets, parks, squares and mix of uses. That unique quality will shape Nexton's identity.
What about Nexton makes you most excited?
I grew up outside of the village of historic Pittsford, New York, on the Erie Canal, just east of Rochester. The canal connects Buffalo to New York City. Many cities and villages popped up its route, many of them still beautiful, charming and unique. Since then I've had a great affection for historic villages and city neighborhoods spread all over the country. Those places have my heart. Summerville is one of them. It's such a beautiful, vital place with a strong sense of community. I see Nexton as a thoughtful extension of the historic qualities of the village of Summerville, but with a similar, yet updated framework. The two places will connect and reinforce the special qualities of the other. It will be the ideal blending of the old and the new to the benefit of both.
Psst...in case you missed them, there's still time to catch up with the rest of the team . . .
Joe Barnes, Nexton's Director of Design
Brent Gibadlo, Project Manager
John Grab. Vice President of Real Estate Development
Cassie Cataline, Director of Marketing