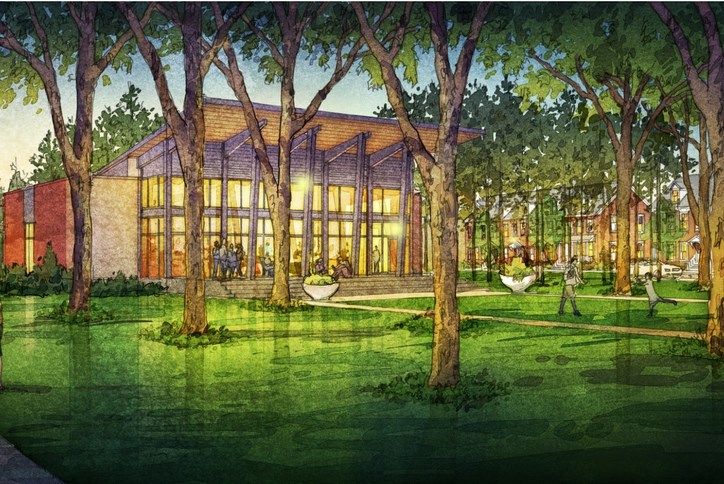 Introducing The Greeting House
Coming together. Catching up. Hanging out. Connecting with neighbors, friends, and loved ones is an important part of your day. That's why we've made it easy to connect here at Nexton - with deep, inviting front porches, neighborhood parks around every corner, and common spaces perfect for an afternoon with friends or an early morning with the kids. And we're happy to introduce a new space coming soon to Brighton Park Village - The Greeting House.
Designed to be a central gathering facility for residents, the Greeting House overlooks Brighton Park, which we like to think of as the Central Park of Brighton Park Village. Filled with light from huge windows, the grand hall spills out onto a terraced seating area and grassy pavilion, creating the perfect venue for get-togethers of all kinds. And in the front lawn, kids will be delighted by a large playground with a variety of equipment for all ages.
Upon opening, the Greeting House will be the new 'Front Porch' of Nexton, where future residents will start their tour of our community. This is also where you'll find the Lifestyle Coordinator organizing resident functions, clubs and fun outings. After hours, the Greeting House will be available for social functions, meetings and clubs hosted by the POA.
An illustration of what's to come is above. It's truly the perfect venue for get-togethers of all kinds. Life at Nexton is about to get even better.