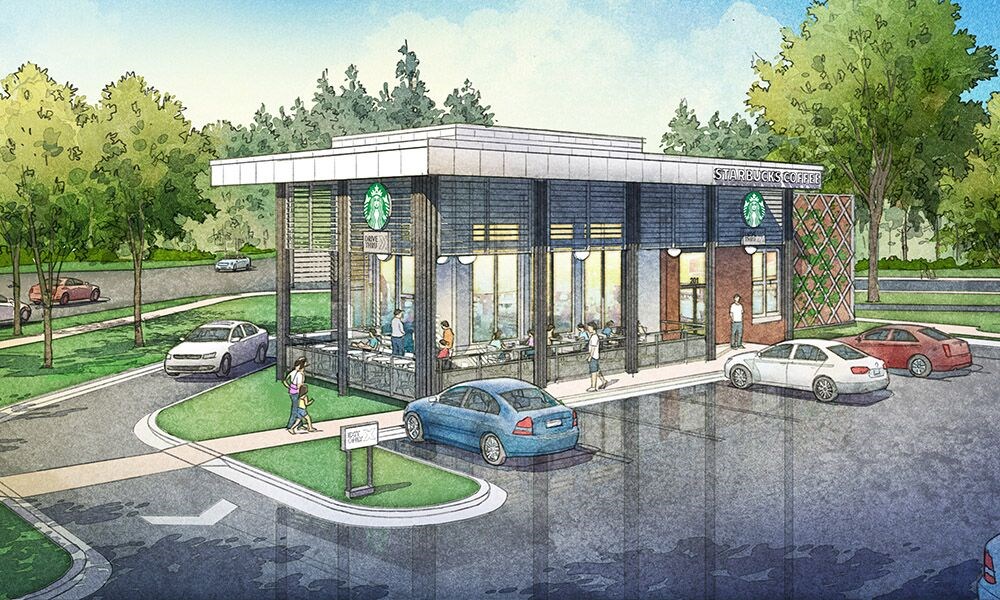 Starbucks Coming to Nexton
You'll soon be able to order your grande, non-fat, extra-hot, three-shot latte right here in Nexton. Our new Starbucks, located at the corner of Sigma Drive and 17A, is expected to open later this year.
It's Starbucks like you've never seen it before: the custom-designed building features architecture that reflects the Nexton design vision. Clocking in at 1,920 square feet, plus a generous covered terrace, the store offers a new approach to the classic front porch, providing a casual community gathering space.
And here's where it gets really good: it will introduce to Summerville the Starbucks Evenings concept and include beer and wine sales to complement the all-day food and beverage offerings.
We are excited to welcome Starbucks to our growing community. Stay tuned for more information on a grand opening later this year!
Learn more about the Nexton community and our homes for sale here in Summerville, SC.