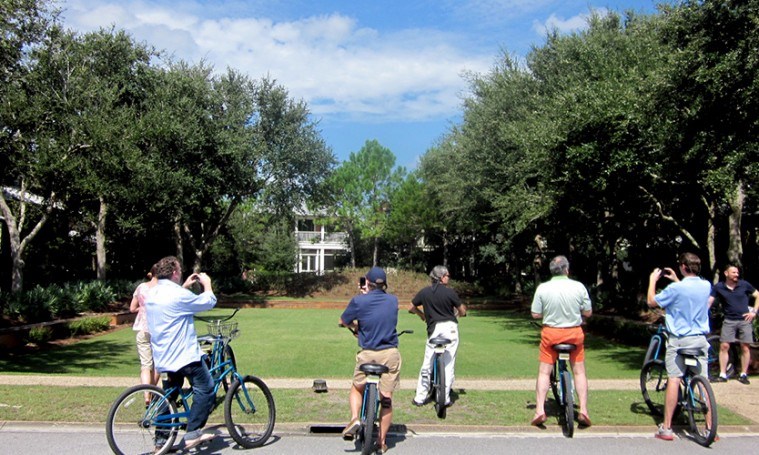 Education, inspiration, and thoughtful design
Education, inspiration, and thoughtful design. At Nexton, there are many things that guide us as we grow our community – innovation, choices, healthy and efficient living, and perhaps most especially, education. That's why Nexton has one of the best-around elementary schools, a calendar of workshops that encourages residents to learn something new, and mentoring programs that connect kids living here to businesses.

Education is a personal cornerstone among the individuals in our development team, too. It's how we bring fresh ideas to our community. How we've created an award winning place that's more efficient and more fulfilling. Our continuous pursuit for inspiration is a big part of why Nexton is, well, special!

Recently, we took a trip with our development team and builders to visit some best-in-class communities in Florida, like Baldwin Park in Orlando and Watercolor in the panhandle. Our goal was to find inspiration, learn from their creativity, and bringing back fresh, innovative ideas to integrate into master plan of Nexton.

Here's what we're most excited about:

"Charm bracelet" parks. It's a quirky name for a thoroughly outstanding concept. Imagine a sequence of parks and gardens that tie together to make a greater whole. Each is unique, but they link – like a charm bracelet – visually and also through sidewalks and trails.

Home/park relationships. We always work carefully with our builders to ensure the homes at Nexton relate comfortably to the larger environment. But during our trip, we were inspired by some of the "hand in glove" relationships between homes and parks. We saw the two support each other in ways that bring even more value to daily living. As our Director of Design, Joe Barnes, likes to say, this is how we get 1+1 to equal 3.

Truly bikable places. What better to way to learn about how to build a bikable community than traveling around on two wheels? We toured Watercolor by bike and experienced a bikeable community just like residents would. It was informative, of course, but also great exercise and loads of fun!

Outdoor rooms. It's a term we have used previously, but we saw a number of outdoor rooms that brought a new kind of value to the home - holistic environments for live, work and play.

We were excited by ideas that simplify and beautify life. Ideas that lift spirits. Give you more time with family and friends. We study other communities to enrich the lives of the people living at Nexton. We know this enrichment ensures continued social and economic vitality. And most importantly? We think it makes people pretty happy.

We hope you'll continue to follow our progress as we reveal how we're taking this inspiration and turning it into reality!