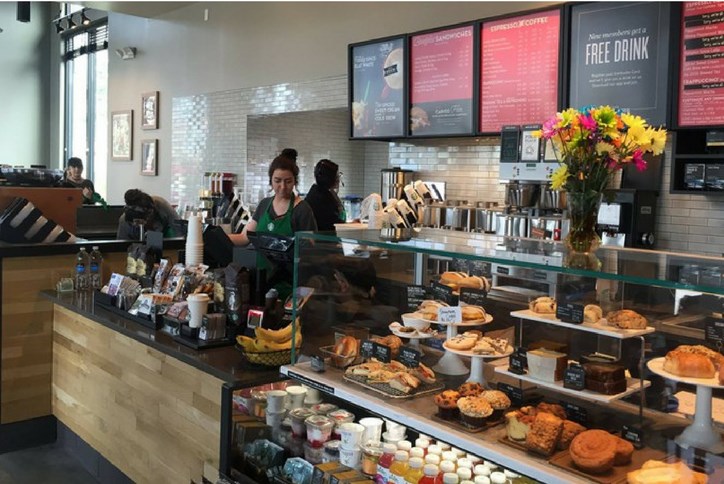 Starbucks: now open!
Folks living or working (or just spending a fun day) around Nexton can now start their days fueled with the world's very best: Starbucks! The coffee giant opened their doors in early January and are now serving up grande, non-fat, extra-hot, three-shot lattes, and plenty of perfectly delicious black coffees, along with yummy fare for breakfast, lunch, and every snack-time in-between.
The cozy, custom-designed building features architecture that reflects the Nexton design vision. Clocking in at 1,920 square feet, plus a generous covered terrace, the store offers a new approach to the classic front porch, providing a casual community gathering space.
Equipped with free WiFi, the space is perfect for doing a bit of business or just meeting with friends, and the drive-thru allows you to get your caffeine fix quick and easy!
Drop in or swing by soon - you can even order from you phone via the Starbucks app, and pick up at the store!