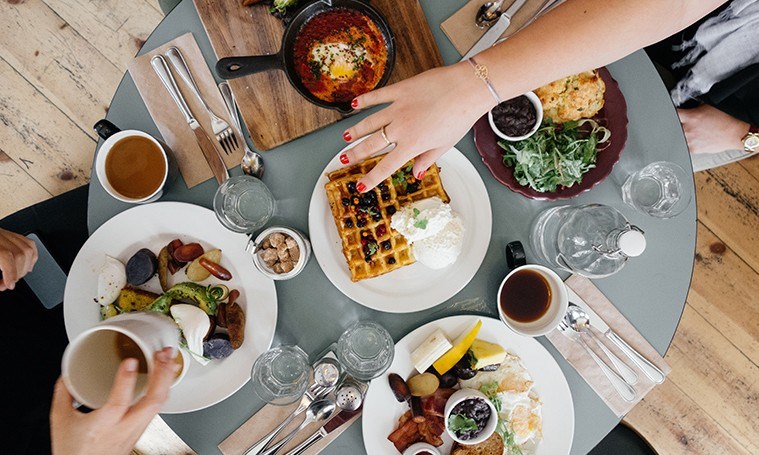 These Restaurants Are Making Brunch (So Mom Doesn't Have To)
If you're new to the area, you may have been surprised to witness the ferocious passions many Lowcountry residents feel toward a few cultural touchstones: collegiate football is one; the sin of calling a cook-out a barbecue is another; and brunch is our third.
Around here, brunch is a big deal. And that's saying something in a region that has earned international accolades for its culinary talents, in general. Here's the equation: in greater Charleston, food is important; Instagrammable food is very important, and an Instagrammable brunch tops them all.
On Sunday, May 14, Mom is going to wake up wondering what y'all have planned for her. So we're here to help. Mother's Day is also graduation day for local college students, so make your brunch reservations today!
Here are some of our favorites:
Montreux (downtown Summerville) has a make-your-own Bloody Mary bar, a mix of indoor and outdoor seating, and a solid, classic brunch menu. Can't beat it.
Graze Summerville is another winner, with a wide variety of eye opening cocktails and dishes. Insider tip: Chicken and Waffles.
The Junction Kitchen & Provisions is a funky, popular spot in Park Circle that starts serving brunch early (9 a.m.) – which can be pretty attractive for the larks in your life.
The Darling Oyster Bar in downtown Charleston has been making waves with a signature Bloody Mary called The Captain. Festooned with seafood, it's a selfie-worthy indulgence. The restaurant is kid friendly, with a killer brunch menu.
82 Queen is one of the oldest, continuously running restaurants in Charleston, but it has not lost its shine. With a picture-perfect patio and a classic, Lowcountry menu, it's a sure mom-pleaser.
Beachbound? The Obstinate Daughter on Sullivan's Island is a great spot for your not-obstinate crew. The menu is a mix of Italian and raw bar goods with something for everyone.
Final Stop: Dessert on us
With all the delectable brunch choices, saving room will be hard, but most certainly worth it. Swing by the Greeting House here at Nexton to indulge in Sweet Lulu's cupcakes – on us! Michiel Perry from Black Southern Belle will also be here to answer questions about throwing the perfect modern southern dinner party. She recently set up a beautiful - and delicious - spread here at Nexton.
While you're here, enter to win another brunch with Mom at delightful Cannon Green – because we think spending time together, and eating exceptional food, shouldn't be reserved for holidays! We think Mom will agree. See you Sunday!