Events
February 24 - March 17, 2018
Open House Season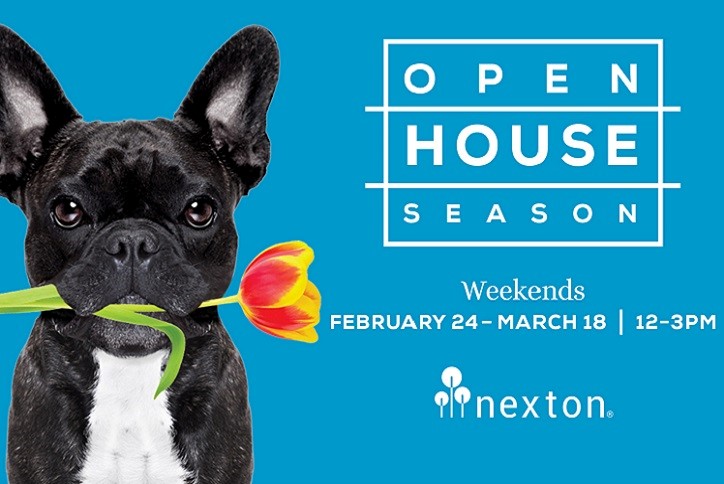 18 quick move-in homes - Our most fetching line-up yet!

It's that time of year when we host an open house at every move-in ready home, and model home too. Which means you'll get a nice taste of Nexton's growing variety of homes - along with treats from local favorites.

February 24 & 25: Mini pies from Charleston Bakery & Deli. Try Derby Pie (walnuts & chocolate chips), Apple Crumb Pie, Mixed Berry PIe, and Key Lime Pie. Visit all four builders to taste them all!

March 3 & 4: Variety of healthy, tasty kombucha from Coastal Coffee Roasters.

March 10 & 11: Cupcakes by Bubbies Bakery. Visit each of our builders to taste Blueberry Key Lime, Lemon Poppy Seed with Strawberry Butter Cream, Orange Julius, and Rain...bow Sherbet cupcakes!

March 17 & 18: A delightful selection of cake pop flavors from Summerville favorite Eclectic Chef.

Save time to explore the rest of the community, with its parks, trails, school and Swim Club. And check out the site of Nexton Square, future home of awesome eateries, boutiques, offices and services. (We broke ground on January 25) Come join in the fun!