Events
June 01, 2019 9:30AM-12:00PM
Trails & Tails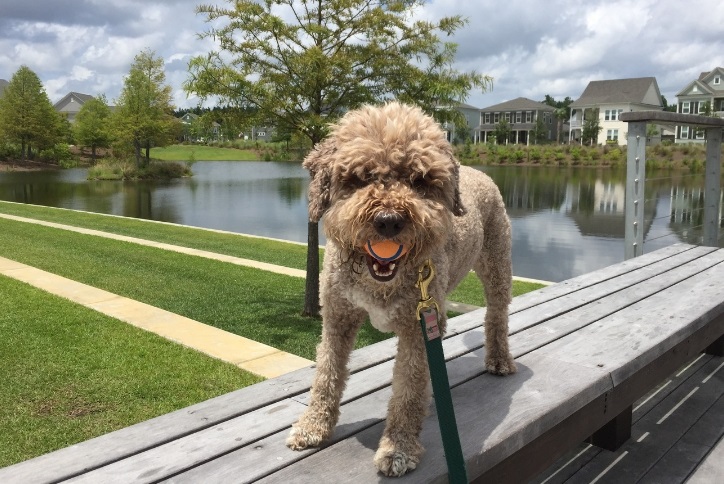 Join us for a dog-gone good time for National Trails Day & the grand opening of our new dog park in Brighton Park Village. 
For the pets:
Cookies
Ice Cream
Nexton Bandanas
Your very own Caricature
K9 Fitclub Demos
Frisbees, Exercise & More!

For their Humans:
Trail Mix Bar
Miracles Hot Dog Truck
Pets for adoption with Dorchester Paws
9:30am – 10am: Bring your best human or non-human buddy (better yet, both!) with you to start the day with a walk around Nexton in honor of National Trails Day. Meet the WOOF GANG BAKERY team at 9:30am at the pool to start and end at the dog park! Your furry companions can grab a cool drink at the WOOF GANG BAKERY hydration station following the walk.
*Dog cookies (courtesy of WOOF GANG BAKERY) are free with a suggested donation to support Dorchester Paws. Nexton will match all contributions made.
This is a free event. The dog park is open to the public for this one day ONLY!   
IT WILL BE A "PAWESOME" TIME!

Saturday, June 1 | 9:30am to 12pm
Starts: Brighton Park Village Swim Club | 247 Great Lawn Drive | Summerville
Ends: Brighton Park Village Dog Park
RSVP for our Trails & Tails Event
Number of Attendees response is for your humans. Then in the comments box, please let us know if you are bringing along your pup(s).
California residents, learn about the types of personal data we collect and how we use it by visiting our privacy policy.
Thanks for registering for our Trails & Tails events.
We will see you on June 1st!