Events
April 03, 2020
Painting on the Porch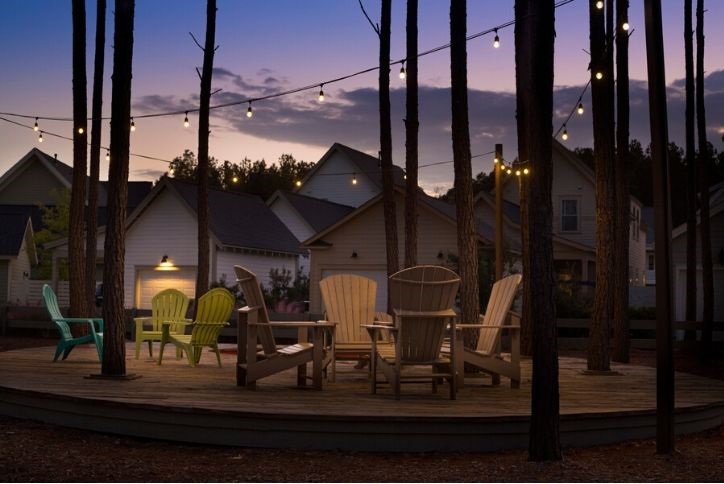 Pop-Up Painting on the Porch Class for Nexton Neighbors
Hosted by Newland & CCMC
The skilled team at Wine + Design Summerville will be hosting a Facebook Live event for Nexton residents on April 3. Nexton neighbors will get all the supplies and instruction to paint our beloved Tall Gee Woods Park. We recognize all the budding artists in the community and want to foster this creativity.
Your free canvas, paint and brushes can be picked up on Thursday afternoon from the Great Lawn mail kiosk. Please use extreme social distancing when picking up supplies.
Then grab some take-out, a bottle of wine from our friends at Nelsons Wine and Spirits, and set up on your front porch. The Facebook Live will start at 6:45 on Summerville Wine and Design's Facebook page, and will offer step-by-step instructions on how to create your masterpiece.
Once your art is done, place it in your favorite spot in your home and share a photo to the NextonSC Facebook page by tagging @nextonsc or Instagram with @inspirenexton and #summervillewineanddesign
Page's Okra Grill will have their food truck on their site adjacent to Nexton Square. And Halls Chophouse, D'Allesandro's Pizza and Bad Daddy's Burger Bar all offer takeout.