Events
July 10, 2021 10:00AM-11:30AM
Dog Days of Summer: Nexton Dog Photo-Op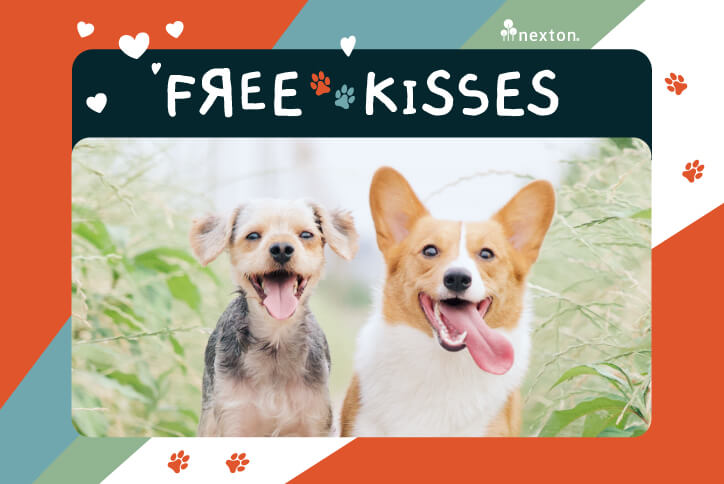 Ah, the dog days of summer are approaching, and it got us thinking: when was the last time
we treated Nexton's pooches to some extra love? On July 10th, wander over to the dog park with your pups,
(its located adjacent to the Brighton Park Swim Club) from 10-11:30am for the cutest photo-op you've ever seen.

Plus, our friends at Dolittle's (our very own Nexton Square pet shop) will provide frosty treats for your furry friends.
Be sure to bring your camera and tag the Nexton social handles in your shots. If you can't make it,
send us your dog pics anyway. We'd love to feature Rover, Spot and all of our four-legged family members in an
upcoming Nexton Marketing e-newsletter.
Email your photos to nexton@brookfieldpropertiesdevelopment.com.
In the spirit of giving back, we will also be accepting donations for dogs looking for fur-ever homes.
You can bring a check made out to "Berkeley County Animal Center" during the event,
or drop it at the Info Cottage located at 116 Clearblue Loop in the Midtown neighborhood.
All donations made between July 10 and July 31 will be matched by the Nexton developer, up to $1,000.
If easier, you can also donate online here, please send a copy of your receipt to nexton@brookfieldpropertiesdevelopment.com
so we can match your donation. And if you're looking to adopt a new pet into your home, please check out
all the precious animal available, here or if you have room in your hearts and homes
to foster a pet, you can learn more here.
It's going to be a doggone good day – please join us!