Events
September 15, 2022 3:00PM-6:00PM
Work Outside & Teambuilding Day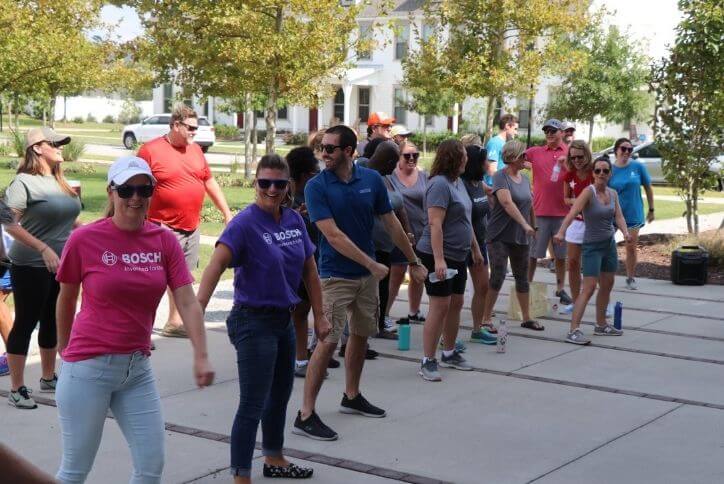 What: Nexton's Work Outside & Teambuilding Day
When: Thursday, September 15 from 3-6pm
Where: Nexton's Midtown Club | 165 Midtown Avenue | Summerville 

Nexton is a place that is innovative AND fun. A great place to live and work.
A place that brings people together.
To celebrate the diversity we've created here at Nexton, we encourage employees from companies
large and small to participate in Work Outside Day. This is a FREE opportunity for
professional development, education, and team building. We'll start the day with Ben-Jamin Toy
from On-Purpose Adventures and his team leading us on a journey of team building and bonding activities
followed by a Happy Hour sponsored by Solis Nexton. 
PROGRAM:
2:45pm: Check-in at Nexton's Midtown Club
Don company t-shirts and water bottles as organizers pair up your teams
3 - 5pm: Group Team Building Activities
You can join as an individual and be paired with others, or bring your entire team. 
Activities will include assembling a tent blindfolded to learning how a hula hoop can help with
conflict resolution. You don't want to miss this!
These group team building activities are designed to:
- Improve Communication
- Convey Vision
- Foster Creative Thinking 
- Boost Leadership Skills 
5-6pm: Happy Hour
Sponsored by Solis Nexton
Following the teambuilding event, stay for a mini scavenger hunt and Happy Hour. 
Enjoy drinks, food and networking with fellow attendees.
Please register below. You can register for an individual ticket or for a group.
Registration will be required. 

Directions: from I26, take exit 197 Nexton Parkway. Follow the blue New Home Info Signs.
Turn right onto Midtown Avenue. The Midtown Club will be down on your right hand side.
You may park in the parking lot or on street parking will also be available.
Please call Alicia at 803-622-3520 on the day of the event with any questions.