Events
February 28 9:00PM - March 28, 2022
HGTV's Rock the Block Online Watch Along Parties + Local Specials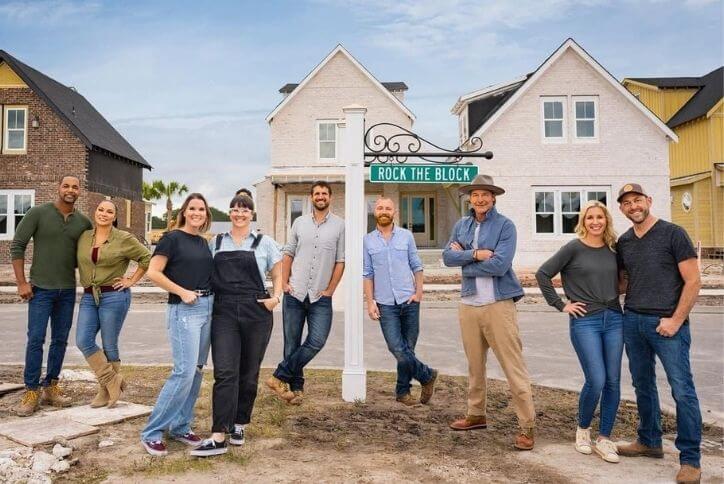 It's almost time for the premier of Season 3 of Rock the Block (Charleston edition) , filmed right here in Nexton.
Register below to join us for the online watch along parties throughout the season beginning on
Monday, February 28 at 9pm on HGTV and Discovery+.
Monday, February 28 - 9pm 
Monday, March 7 - 9pm
Monday, March 14 - 9am
Monday, March 21 - 9pm
Monday, March 28 - 9pm 
Monday, April 4 - Finale in person event 
These homes were built by our friends at Hunter Quinn Homes
and you're going to love what these amazing design teams have put together.
Rock Your Supper during Rock the Block with these local specials -
Halls Chop the Block To-Go
6oz Midwestern Angus Filet Mignon
Served with Creamed Corn & Collard Greens
*Available every Monday starting February 28 through March 28
$50, not inclusive of taxes & gratuity (Halls Nexton location for carryout only) 

Poogans Southern Kitchen
$39 Family-Style Fried Chicken
- Eight pieces of Poogan's Famous Fried Chicken
(2 breasts, 2 wings, 2 drums, 2 thighs)
- Two family-sized sides of your choice
- Four buttermilk biscuits
- Half-gallon of iced tea (sweet or unsweet)
Order ahead by calling 843-353-2417
Taco Boy
Rock the Taco: Party Taco Pack
(10 each of any kind - $45) 
The CODfather
(Rerun Special on Tuesdays since they are closed on Mondays)
Purchase their World Famous Fish & Chips and get a 
free side of your choice (sides include curry, gravy or mushy peas) 
Viva Chicken
Whole Chicken + 3 Family Sides of your Choice for $19.95
Offer Available through the VIVA App, Online
or by ordering at the Nexton location
Don't get the HGTV network? No problem, our local hotels are doing a lobby bar TV takeover.  
Cambria Hotel
Catch the show on their TV, plus enjoy their main bar menu or these featured items:
- House Burger (Double Pimento Smash with Fries)
- House Flatbread (Pepperoni & Mozzarella)
- House Beer (All Local Draft Beers)
- House Wine (Varietal Cambria Wines)
- Specialty House Cocktail Rock the Block (Chef's creation for the night)
- Plus everything that's House will be BOGO on Monday evenings for the show!