Events
April 22, 2023 9:00AM-1:00PM
Nexton Community Cleanup for Earth Day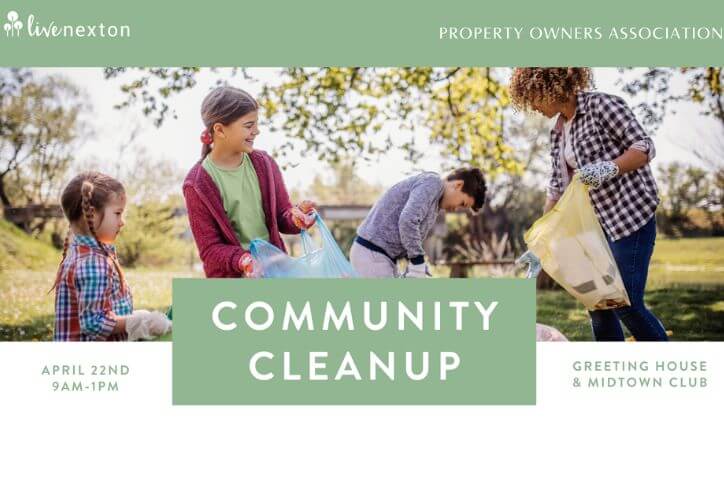 In celebration of Earth Day, we invite you to join us in a community cleanup on Saturday, April 22nd.

Take a look below for some important details for the day. 
9am: Check in at the Greeting House or Midtown Club and pick up garbage bags and gloves.
9:30am-12pm: Collect any litter around your street or common areas to beautify the community. 
12-1pm: There will be centralized locations in each neighborhood for garbage drop-off that will be brought to the local garbage and recycling center.
Email pictures to poa@livenexton.com throughout the day to enter to win prizes!

Prizes will be given for the most unique find and the largest amount of garbage collected!