Events
April 01-02, 2023 12:00PM-4:00PM
Spring Open House Weekend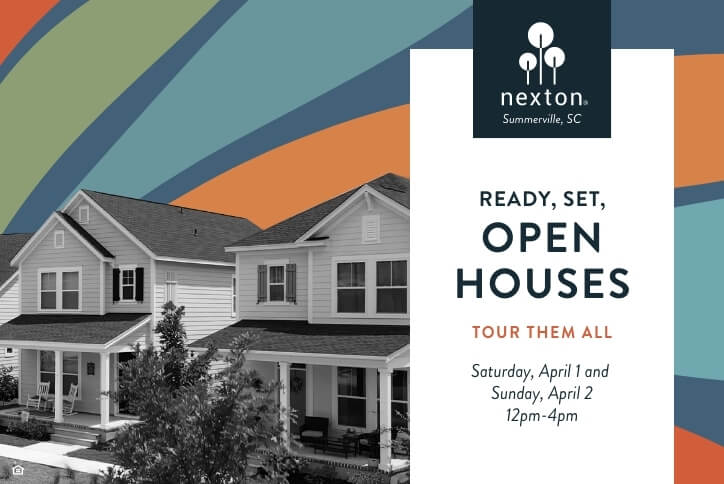 New to see in '23! 
As Nexton celebrates its 10th anniversary, we are hosting an Open House so you can see what all the fuss is about. 
Tours & Tunes
There will be dozens of homes that are ready now (or soon), that you can tour at your pleasure.
Plus, model homes from each of our nine builders will offer special snacks. 
Join us for fun and entertainment on Saturday, April 1 and Sunday, April 2, from 12pm to 4pm. Start your tour at the Info Cottage. 
Saturday, April 1: Radio personality Tanya from Two Girls and a Guy Mix 95.9
Sunday, April 2: Local musician Chris Crosby 
Sips & Snacks
Enjoy sips of Prosecco and craft beer and personal charcuterie snacks at the Info Cottage, then grab a map and set off to meander around the neighborhoods. 
After you visit the homes, Nexton Square is a great place to finish up your day with a late lunch or snack.