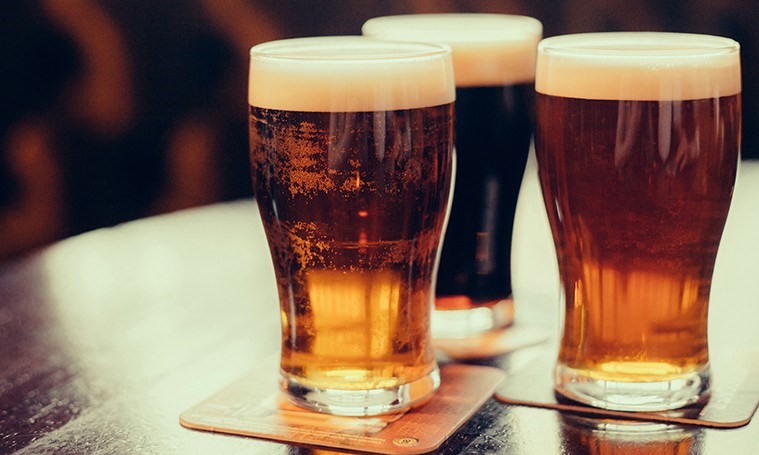 Craft breweries booming in Charleston
Earlier this year, craft beer surpassed a 10% share of the overall US beer market. Indeed, the craft beer trend is still booming, and for many very good reasons. When you drink locally-brewed brews, you're supporting local craftsmen who put their hearts, souls, and wallets into making high-quality beer using other local sources (so your dollar stays local, too). Going local also means the beer your imbibing is likely more fresh and often, more sustainable – no big rigs have driven it across the country to reach your dinner table. Of course, craft beer is well-known for being uniquely delicious, too! Small-time brew masters can be creative with their batches, experimenting with different flavors that fit the region and the season. And their love for brewing it comes through with every sip! Have we persuaded you to grab a sixer of a locally-brewed beer yet? Here's another cool benefit of local breweries: you can skip the grocery store and head to the brewery itself. Below, five great local breweries less than an hour from our new home community, Nexton. Plan a trip to visit your favorite today!
Oak Road Brewery – Summerville's first small-batch brewery boasts a commitment to unique brews and a sense of community. Because it's co-founded by the folks from Coastal Coffee Roasters, you know the brewery experience will be just as superb as the brews themselves.
Holy City Brewing – The people behind Holy City Brewing have created a brewery where people can kick-back, connect with friends, and sample a selection of truly dynamite beers. You can get these brews in many local grocery stores, too, so you can crack open a Holy City beer any day of the week.
Coast Brewing Company – Small and family owned, Coast brews beers using high-quality, organic ingredients, and the owners also have a keen sense of environmental responsibility. Swing by their tasting room in North Charleston to taste the difference.
Palmetto Brewing Company – A brewery by the people, for the people, Palmetto is the oldest continually operating brewery in South Carolina. Located on the peninsula in downtown Charleston, the brewery also hosts musicians on their loading dock stage, and this summer's schedule looks fantastic! Make plans to see a show while you sip their first-rate beers.
Westbrook Brewing Company – Makers of area favorites like White Thai and One Claw, Westbrook's mission is to "make the most interesting, drinkable, and generally awesome beer possible," and many locals would agree they have succeeded. Check out their tasting room located in Mt. Pleasant.
According to the folks who put on Charleston Beer Week, our region has 19 production breweries, four brewpubs, and more in the works, so the above is just a sampling of the delicious brews the Lowcountry has to offer. Speaking of, Charleston Beer Week is an excellent Lowcountry event that will allow you to sample some of the region's finest. Forty-eight events over eight days celebrate craft beer brewed around Charleston. If you're a beer lover, stay tuned to the Charleston Beer Week website so you don't miss out!