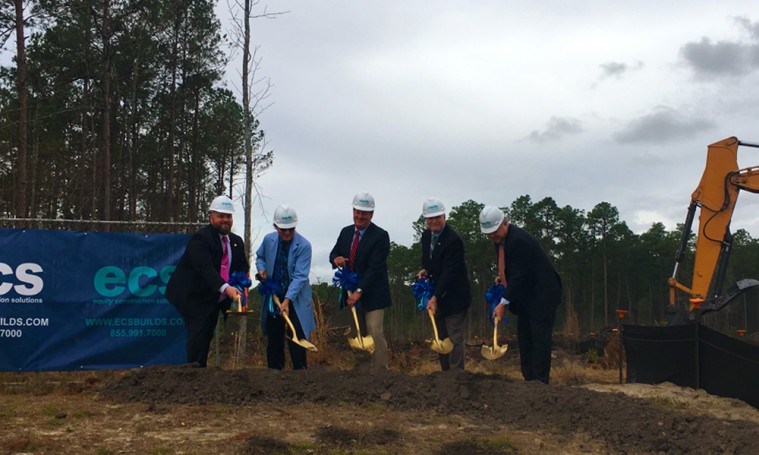 Palmetto Primary Care Physicians breaks ground on medical campus at Nexton
Shovels hit the dirt this afternoon as officials gathered to break ground on the PPCP Medical Campus here at Nexton. The 100,000 square foot Class A Medical Office Building will house primary and specialty care services, imaging, lab, and an urgent care center.
"Today's groundbreaking proves that Palmetto Primary Care Physicians (PPCP) is committed to accommodating the needs of our dynamic and growing communities," Dr. Brantley Arnau, President of PPCP, said.
The Medical Office Building will integrate specialty care services including gastroenterology, endocrinology, internal medicine, urology, physical therapy and clinical research and is expected to create approximately 350 jobs, with 75% of those being new jobs. The PPCP Medical Campus will ultimately include up to a total of six buildings, with an anticipated three to five year roll-out.
Living healthfully is a cornerstone of Nexton. With parks and trails that offer plenty of ways to stay fit, and programs like the Gruber Farms CSA, living healthfully is just easier here. The PPCP campus is one more way those living and working at Nexton can maintain a healthy body and spirit.