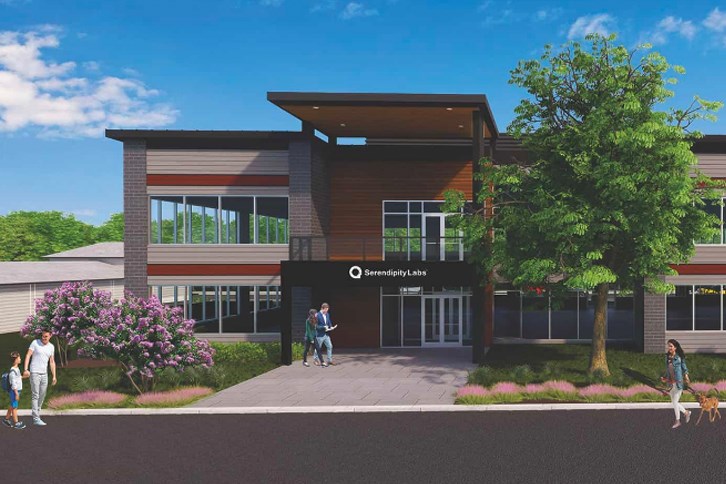 Welcome to your new worklife: Serendipity Labs opens this month
Flexible. Connected. Just-the-right-size. And in 30 locations throughout the USA and UK. Welcome to your new work space in Nexton: Serendipity Labs. 
Serendipity Labs is coworking with more. With a successful, tried-and-true network of spaces around the world, you can trust Serendipity Labs to create an environment that gets you inspired and empowered to take on the day. It's all the perks of WFH - flexibility, comfort, independence - without the WFH hassles - barking dogs, zero meeting space, never-ending distractions. 
All pros, no cons
The Nexton location offers members state-of-the-art technology built on the proprietary high-speed, encrypted platform that is HIPAA and Sarbanes-Oxley audit trail compliant and PCI-DSS and GLBA certified for e-commerce. In other words: super fast and super secure. 
Located along Rose Drive just behind Nexton Square, the 26,000-square-foot, free-standing upscale professional workplace benefits from Nexton's growing list of restaurants, from quick and easy lunches to world-renowned restaurants that always impress. Plus, a list of conveniences that allow you to knock out errands and still keep your head in the game for that big meeting. Pick up dry-cleaning, pop in for a check up with your optometrist, even drop your kid at the orthodontist all within steps of Serendipity Labs. 
In case you prefer your midday downtime to be more zen, you can also grab your water bottle and get to a park, hit the trails or immerse yourself in nature. Brown Family Park is just across the street.
Serendipity Labs members will also love easy access to I-26 that allows them to reach the airport in just over 20 minutes or I-95 in 30.
Just-the-right-size
Are you a one-man show? Check out the private office options or private day offices. Prefer the energy of a shared space? There's also a "dedicated desk" workstation if complete privacy isn't on your must-have list. It comes with access to private focus rooms for that occasional video call. 
If you have a trusted team that could benefit from more together time, team office spaces are also available. From team rooms that hold 3+ to suites that have space for up to 100 employees, Serendipity Labs will allow you to fast-track productivity by offering fully-furnished move-in ready workspaces. 
Are your workspace needs somewhere in between? Chances are, they can accommodate. 
You're going to love working at Serendipity Labs in Nexton. The coworking space opens later this month.  Schedule a visit or shoot them an email today.