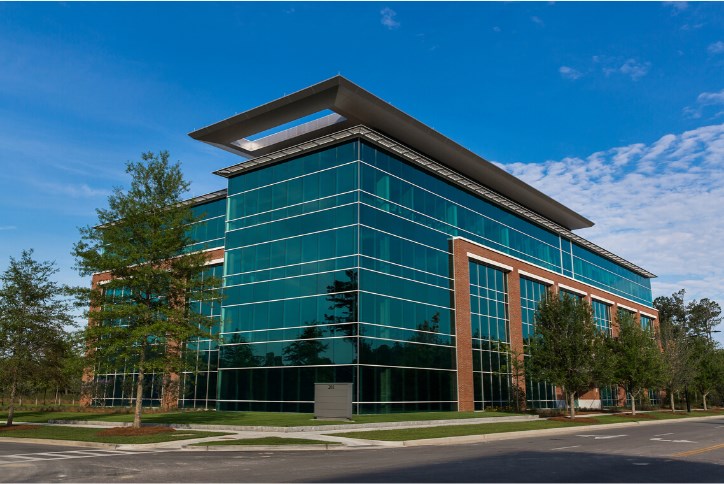 Federal Contractor Opens Nexton Location
Summerville, S.C. – November 29, 2019 – Today, Nexton announced Dassault Systèmes has opened a location at The Offices at Nexton in Summerville, South Carolina. The company employs 11 staff members at the corporate office center, located at 201 Sigma Drive.
Dassault Systèmes is currently occupying a 2,100-square-foot office space that focuses on aerospace and defense, transportation and mobility and industrial equipment.
"Nexton's location along the OEM Corridor, which houses large-scale manufacturers serving many industries, makes the location ideal for Dassault Systèmes and other international and national contractors," said Brent Gibadlo, vice president of development at Nexton.
Dassault Systèmes, the 3DEXPERIENCE company, provides businesses and people with virtual universes to imagine sustainable innovations. Its world-leading solutions transform the way products are designed, produced and supported. Dassault Systèmes' collaborative solutions foster social innovation, expanding possibilities for the virtual world to improve the real world. The group brings value to over 250,000 customers of all sizes, in all industries, in more than 140 countries. The company is headquartered in France and has a North America headquarters in Waltham, Massachusetts.
The company develops 3D design, 3D digital mock-up and product lifecycle management (PLM) software. Its 3D Experience software virtualizes the design product process by creating 3D designs and simulating their use prior to manufacturing.
Editor's Note: For high-resolution images, visit: http://bit.ly/30pYfAi - Photo Credit: Nexton
###
About Nexton
Nexton is owned by a business entity of North America Sekisui House, LLC (NASH), and is developed by Newland. NASH and Newland share a deep commitment to sustainable development practices and apply these core values to the vision, planning, and development of their projects. Nexton is one of more than 20 assets the NASH-Newland partnership owns and manages together across the US. newlandco.com | nashcommunities.com

Editorial Contact:
Cassie Cataline
ccataline@newlandco.com
843-708-8504
Media Contact:
Lou Hammond Group
nexton@louhammond.com