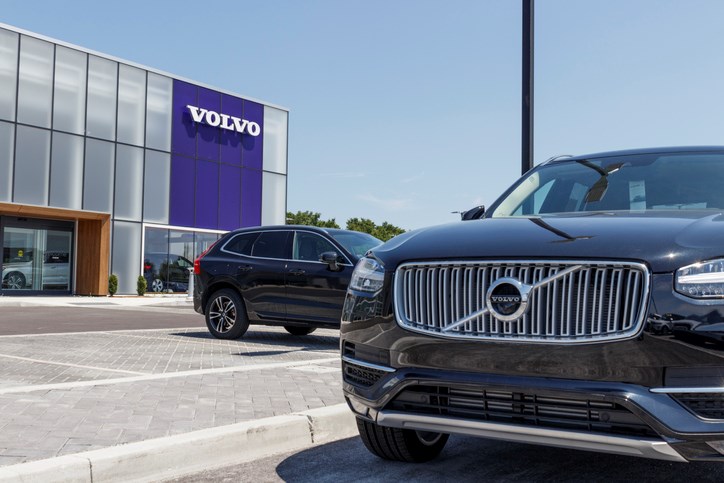 Large-Scale Manufacturer Influx Creates OEM Corridor in Charleston
Over the past four years, a growing number of large-scale manufacturing companies have opened production facilities in the Charleston, South Carolina region, directly resulting in approximately 10,000 jobs and thousands of new residents. Geographically, this movement has created a corridor of Original Equipment Manufacturers (OEM) and supplier companies near Charleston along Interstate 26, between Berkeley County and the Port of Charleston.
Driving this regional growth are increased tax incentives, diverse housing inventory, cost of living and the availability of industrial and commercial real estate. This combination has attracted a diverse collection of OEMs, many of which specialize in automotive and aircraft manufacturing, such as The Boeing Company, Volvo Cars and Mercedes-Benz Vans, creating a ripple effect of new jobs and economic stimulation.
"The impact along the OEM Corridor is a strong economy and a new-found regional reputation as a desirable place to do business," said Peter Fennelly, president of Bridge Commercial. "Manufacturing, logistics and supply companies are realizing the region's allure for cost-effective corporate growth."
In 2011, The Boeing Company opened a production plant in North Charleston. The 1.2-million-square-foot building would be the first of three facilities constructed within Boeing's 141-acre north campus, the last of which was opened in late 2017. The company's 7,300 regional employees are responsible for manufacturing, assembling and delivering the 787 Dreamliner to airlines throughout the world.
"Berkeley County and the region have experienced phenomenal economic development within the past five to 10 years, with successful industries now calling South Carolina home," said Berkeley County Supervisor Johnny Cribb. "Now, that success can be seen through the influx of OEM companies in key areas of geographic proximity to support and utilize industries, the port and its employees.
In 2017, Volvo Cars opened its first U.S. plant on 2,800 acres along the OEM Corridor in Berkeley County's Camp Hall industrial park. The automaker's 2.3-million-square-foot building has nearly 1,500 employees with future expansion plans that will total 4,000 jobs. The facility will produce approximately 150,000 vehicles annually by 2021, with plans to export more than half via the nearby Port of Charleston. Looking forward, Camp Hall's 6,800-acre footprint will serve as a base for additional OEM and supplier companies.
In 2018, Mercedes-Benz Vans invested $500 million to expand its existing North Charleston manufacturing plant to produce the German automaker's Sprinter vans. Located in the OEM Corridor on Interstate 26, the facility employs more than 1,000 people and creates increasing demand for logistics and fulfillment companies like Amazon, which recently opened a nearby distribution center and contracted the manufacturer for 20,000 Sprinter vans.
Interstate 26 runs northwest from Charleston to Greer, South Carolina, where BMW Manufacturing operates its only U.S. plant. The 7-million-square-foot campus employs 11,000 people and exports vehicles via the OEM Corridor to the Port of Charleston.
The arrival of new supporting businesses supplies a constant stream of new residents and demand for homes, schools and basic community needs such as dining and retail options. With a growing population and limited residential inventory, Charleston's city limits could not accommodate the region's thousands of new residents. Regional officials and business leaders identified the need to serve this growing population and the result of this foresight is Nexton, a community located in the heart of the OEM Corridor.
"Nexton was thoughtfully designed with location top of mind," said Nexton Vice President and General Manager Brent Gibadlo. "The community's proximity to the area's largest employers shortens the daily commute and enhances quality of life, allowing for a true live, work and play lifestyle."
The community features three residential villages, luxury apartments, office space, state-of-the-art schools, 50 miles of trails, 2,000 acres of green space and multiple commercial business centers. Located in one of the country's fastest-growing regions, Nexton is planned to have 6,500 single-family homes in addition to multifamily, where innovation is fueled by South Carolina's first community-wide, gigabit broadband service.
###
About Nexton
Nexton is owned by a business entity of North America Sekisui House, LLC (NASH), and is developed by Newland. NASH and Newland share a deep commitment to sustainable development practices and apply these core values to the vision, planning, and development of their projects. Nexton is one of more than 20 assets the NASHNewland partnership owns and manages together across the US. newlandco.com | nashcommunities.com

Editorial Contact:
Cassie Cataline
ccataline@newlandco.com
843-708-8504
Media Contact:
Lou Hammond Group
nexton@louhammond.com