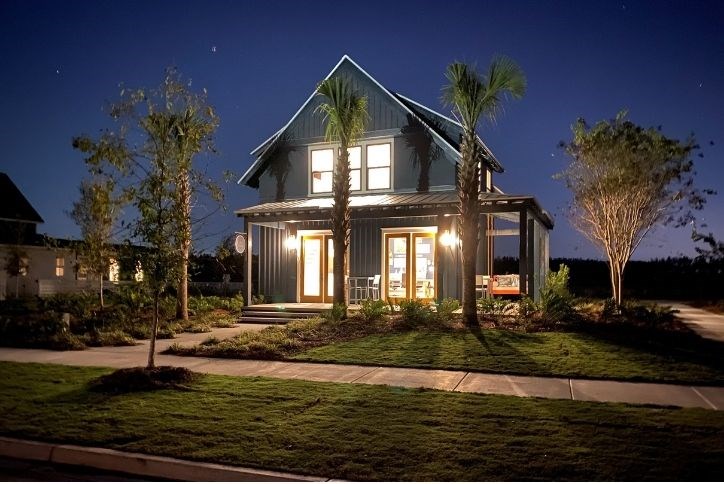 Nexton Named Finalist for Best Master-Planned Community in the U.S.
SUMMERVILLE, S.C. – December 18, 2020 – Nexton, South Carolina's most innovative and walkable community, was recently recognized as one of the top master-planned communities in the U.S. by the National Association of Home Builders (NAHB). The master-planned community was named a Silver Award winner and will be considered for the Gold Award at the Nationals virtual ceremony in February 2021. The community was additionally recognized as a Silver Award winner in the following categories: Best Brochure, Best Community Welcome Center and Best Signage.
"Through its cornerstones of wellness, design, innovation and diversity, Nexton constantly strives to improve the lives of people who live and work here," said Nexton's Marketing Director Cassie Cataline. "We've created a place that draws people together around shared ideas and values, and we are humbled by the recognition from the NAHB as one of the top master-planned communities in the country."
Presented annually by the NAHB, The Nationals recognizes excellence in product and community design, advertising, marketing and sales achievements by individuals and communities across the country. During a four-day judging process, a panel of nine industry professionals from across the country determined the Silver Award winners from a field of over 900 entries. Silver Award winners are the top vote recipients in each category and are the finalists for the Gold Award. Gold Awards in each category will be presented in February 2021 in a virtual awards ceremony.
"The Nationals are the most prestigious awards of their kind, setting the benchmark for innovations in new home design, marketing and sales," said Angela Harris, chairperson of the Nationals. "NAHB's commitment to recognizing originality, imagination and success has been exemplified by its award winners since the competition's inception."
Located on 5,000 acres in the heart of Charleston's I-26 growth corridor, Nexton has been recognized as an international model for master planned communities. It features an array of new homes by hand-picked homebuilders, as well as luxury apartments, commercial and office space, and destination dining and shopping.
Nexton is a lifestyle-driven community that blends the best of live, work and play – all within close proximity to the area's top employers, including Volvo, Mercedes-Benz, and Boeing. Having recently surpassed its 1,300th home-sale milestone, Nexton unveiled its next development chapter with Midtown, featuring more than 2,500 single-family homes, townhomes and multifamily residences and a state-of-the-art amenity center, the Midtown club, opening in 2022.
To learn more about Nexton, visit: www.nexton.com.
###
About Nexton
Nexton is owned by a business entity of North America Sekisui House, LLC (NASH), and is developed by Newland. NASH and Newland share a deep commitment to sustainable development practices and apply these core values to the vision, planning, and development of their projects. Nexton is one of more than 20 assets the NASHNewland partnership owns and manages together across the US. newlandco.com | nashcommunities.com
Media Contact: nexton@louhammond.com