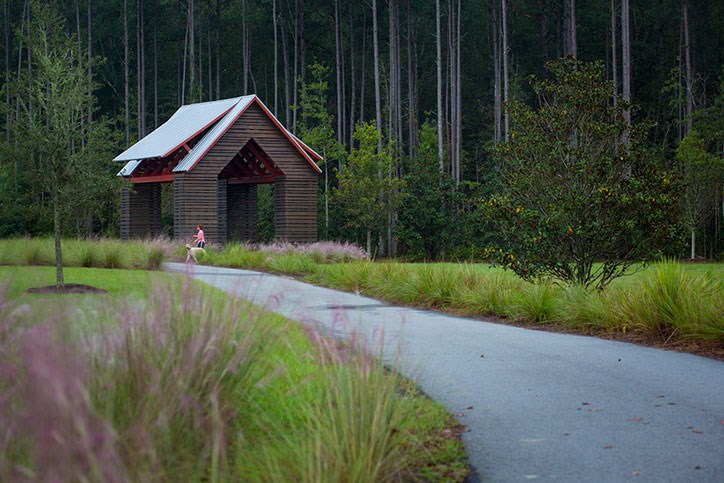 Nexton Announces New Community Director of Forestry
Summerville, S.C. – May 12, 2020 – Nexton, the most innovative and walkable community in South Carolina, announced today a partnership with Newkirk Environmental's Mac Baughman, Ph.D. as the community's town forester. In this role, Baughman will manage thousands of acres of Nexton's preserved woodlands with the goal of preserving the environmental integrity of the community's diverse and mature ecosystem.
With deep-rooted ties to the former MeadWestvaco paper mill, a large portion of Nexton's property was once industrial forestry land, reserved for harvesting more than 700 pine trees per acre. Planting the trees in close proximity to one another allowed for maximum production with few limbs, and thousands of the now-mature pines are still in place.
By applying forestry data to the community's development plan, Baughman and Nexton have created a multi-year management program to support Nexton's woodland preserves, parks and green spaces.
"We have started the process of carefully identifying and harvesting specific densely-packed trees throughout Nexton's forests, which will allow more sunlight to reach the understory, encouraging wildlife to flourish and strengthening root systems of surrounding trees," said Baughman, who is also a certified wildlife biologist and arborist.
Located throughout Nexton, family-friendly parks and miles of connected trails provide the backdrop for an integrated and healthy community. As a national model for mixed-use development, Nexton's master plan additionally incorporates diverse residential options, premiere office space and best-in-class shopping and dining.
"Nexton's thoughtfully designed environment creates a destination for those who live and work here," said Brent Gibadlo, vice president and general manager at Nexton. "A large part of what makes the community unique is its more than 1,000 acres of preserved nature and green space, which can help improve the overall physical and emotional wellbeing of our residents."
Currently in year five of its 20-year master plan in the heart of Charleston's growth corridor, Nexton recently announced the sale of its 1,000th home. With a growing presence that includes office space, new residential and hospitality offerings, dining and retail options in addition to parks and public green space, the community is positioned for further success on all fronts.
Editor's Note: To watch how Mac Baughman is managing Nexton's woodlands, visit here: https://bit.ly/2T1DWHM.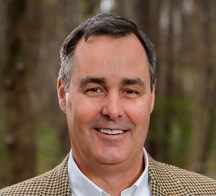 ###

About Nexton
Nexton is owned by a business entity of North America Sekisui House, LLC (NASH), and is developed by Newland. NASH and Newland share a deep commitment to sustainable development practices and apply these core values to the vision, planning, and development of their projects. Nexton is one of more than 20 assets the NASHNewland partnership owns and manages together across the US. newlandco.com | nashcommunities.com
Media Contact: Lou Hammond Group, nexton@louhammond.com