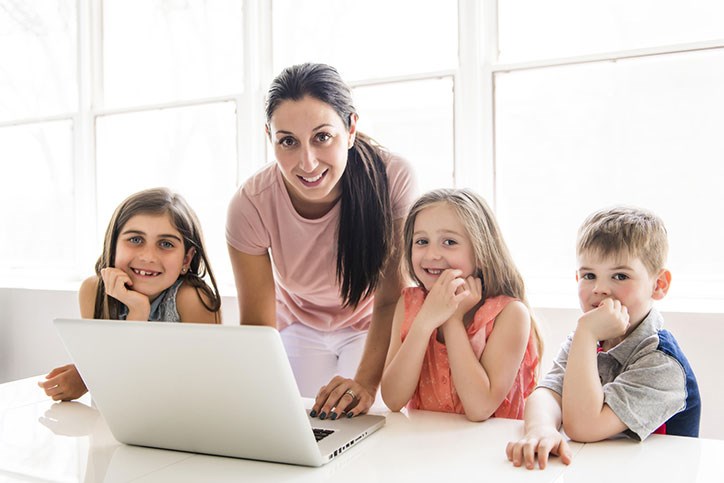 Nexton Residents Receive Expanded Internet Support During City-Mandated Stay-at-Home Order
Community & Tech Partner Assist Residents and Students Working from Home
Summerville, S.C. – March 27, 2020 – Nexton, the most technologically advanced community in South Carolina, announced today new initiatives to support the influx of residents telecommuting and e-learning in response to the stay-at-home ordinance enacted by Charleston's City Council on March 24.
Nexton's technology partner, Home Telecom, one of the largest independently owned telecom companies in South Carolina, continues to provide 24/7 technical support and has additionally been offering one-gigabit internet upgrades at no additional cost for three months to any existing GigaFi internet customer who needs extra bandwidth during this time.   Any student now e-learning at home in Nexton has also been offered free 25 Mbps internet with WiFi for 60 days.
Fully powered by GigaFi, Nexton is the state's first gigabit community, supplying every single-family home, apartment and office building with a direct, 100% fiber connection, allowing subscribers to access to the fastest speeds available. The service delivers 1 gigabit of data every second, a connection nearly 40 times faster than the average U.S. connection.
"Nexton is uniquely positioned to support our residents and business owners working remotely during this difficult time," said Cassie Cataline, marketing director at Nexton. "We understand the importance of a reliable, fast connection now more than ever – whether for a client conference call or a family video chat."
For employees working from home and students attending class online, the partnership connects cloud-based and premise-based home devices, such as laptop and desktop computers, smartphones and tablets to a single, gap-free, fully connected hub capable of providing powerful wireless connection to every part of the home. GigaFi provides Nexton with redundant fiber connection networks to create a safety net ensuring data service will not lapse.
"As a local business, Home Telecom's goal is to provide our neighbors at Nexton with tools and resources to mitigate technology-related issues," said William S. Helmly, Home Telecom's President and CEO. "Having access to the most powerful internet connection is the first line of defense against connections overwhelmed by the sudden shift to telecommuting and e-learning."
Nexton is committed to supporting a responsible and healthy community during the COVID-19 pandemic. For questions and assistance regarding Nexton's GigaFi partnership with Home Telecom, and for those interested in upgrading their service, please contact a GigaFi representative by calling 855-944-4234.
About Nexton
Nexton is owned by a business entity of North America Sekisui House, LLC (NASH), and is developed by Newland. NASH and Newland share a deep commitment to sustainable development practices and apply these core values to the vision, planning, and development of their projects. Nexton is one of more than 20 assets the NASHNewland partnership owns and manages together across the US. newlandco.com | nashcommunities.com    
Media Contacts:
Lou Hammond Group, nexton@louhammond.com