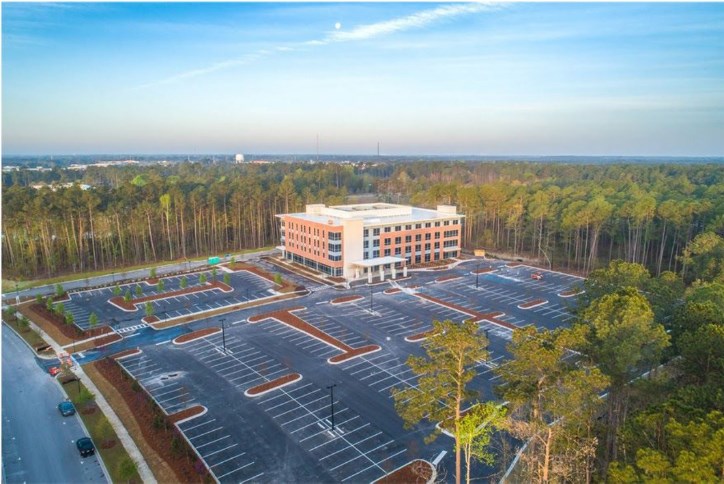 PREG Opening First and Only Comprehensive IVF Center in Summerville, SC
SUMMERVILLE, S.C. – March 31, 2021 – Piedmont Reproductive Endocrinology Group (PREG) today announced plans that on April 9, 2021, it will relocate its central facility in the Lowcountry from Mount Pleasant to the Nexton area in Summerville. The center will provide comprehensive fertility care to patients throughout the tri-county region, featuring full-time physician staffing, a state-of-the-art IVF lab, and a fully accredited surgery center.
"Times remain exciting as we're poised to take the next step in the development of our Lowcountry practice as we shift its hub to Nexton, a rapidly developing focus of dynamism and potential in the region," says Dr. Edward Tarnawa, Medical Director of PREG's Lowcountry and Columbia centers. "We've been working hard over the past year to not only introduce ourselves and unique approach to fertility care to those in the Lowcountry but also design from scratch a center perfectly tailored to provide the experience patients deserve and an IVF lab unsurpassed in terms of technologic modernity and ability to deliver results."
Established in Greenville, SC in 2003, PREG now represents the largest network of fertility centers in the Carolinas, featuring comprehensive fertility, IVF, and surgical centers in the Lowcountry, Greenville, and Columbia as well as offices in Spartanburg, SC, and Asheville, NC. Its six fellowship-trained reproductive endocrinologists will soon be joined by Dr. Kathryn Snow who, alongside Dr. Tarnawa, will see patients full-time at its Lowcountry center.
PREG Lowcountry's new center in Nexton will be located at 5500 Front Street, Suite 410, Summerville, S.C., 29486 and the phone number will remain 843.881.7400. PREG Lowcountry will continue to accept new patients and any member of their team would be happy to answer any questions existing or future patients may have.
For more information on PREG, visit pregonline.com/lowcountry.
For more information on Nexton, visit www.nexton.com.
###

About Nexton
Nexton is owned by a business entity of North America Sekisui House, LLC (NASH), and is developed by Newland. NASH and Newland share a deep commitment to sustainable development practices and apply these core values to the vision, planning, and development of their projects. Recognized as the No.1 master-planned community in the U.S. by the National Association of Home Builders (NAHB), Nexton is one of more than 20 assets the NASHNewland partnership owns and manages together across the U.S. newlandco.com | nashcommunities.com
PREG Contact:
Faith Ripley
fripley@pregonline.com
864-404-3378
Media contact: nexton@louhammond.com