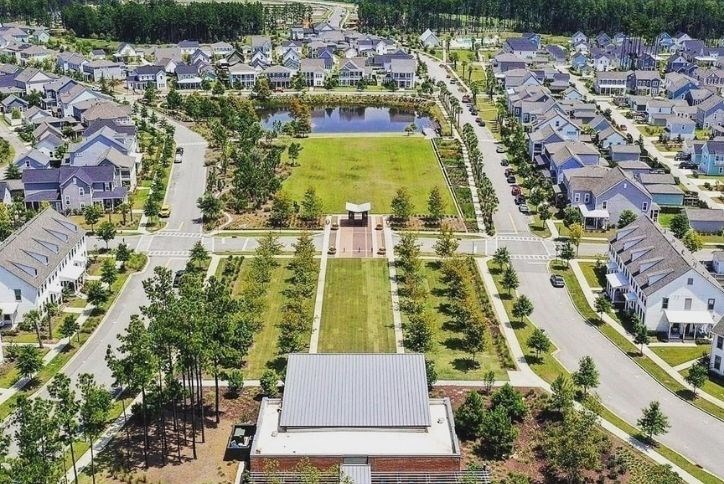 Nexton Wins Gold, Takes Home Two Best in American Living Awards
Nexton, the most innovative and walkable community in South Carolina, announced today it was awarded 2021 Best in American Living Awards (BALA) by The National Association of Home Builders Design Committee for two categories: Mixed-Use Community and Green Community. BALA is the building industry's premier residential design awards program that spotlights the most creative and talented industry professionals who redefine design excellence for homes and communities nationally and internationally. The awards were issued during the International Builders Show.

Nexton received the GOLD Award for Mixed-Use Community. To date, Nexton has 2,000 homes and townhomes, six apartment communities, built-for-rent single family homes, medical offices, a school and a destination shopping and dining district. Nexton has evolved into a leading mixed-use community and an example for the nation. As the Charleston region's third job center, Nexton's thoughtful design and sustainable growth exemplifies the best in innovative mixed-use development.

Nexton received the GOLD Award for Green Community. Nexton's commitment to eco-friendly living extends both indoors and outdoors. On a macro level, the community's design and layout emphasizes the importance of integration with the local environment, setting aside more than 30% of the development's 5,000 acres through woodlands, open spaces, wetlands and other natural ecosystems, and employs a Town Forrester to manage the health of the forest. Homes and office building are certified through Eco Select.

To learn more about Nexton, visit: www.nexton.com.
For media inquiries, email nexton@louhammond.com.