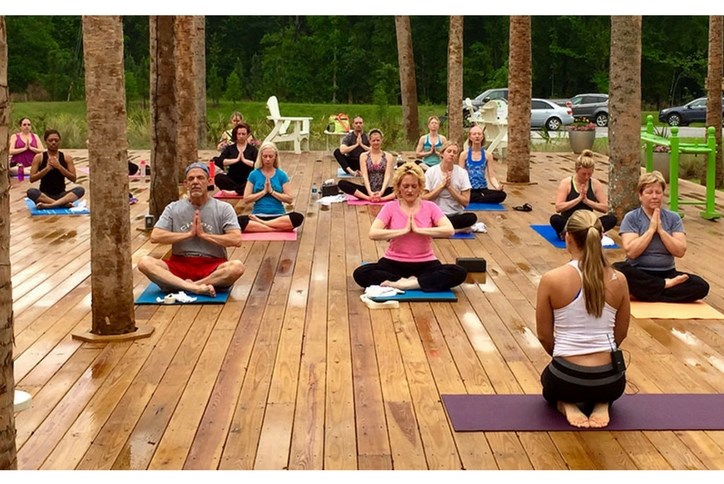 Rejuvenation & Refreshment at Yoga on the Front Porch
It was one of those early spring mornings - not too hot, not too cold. A little overcast, but totally comfortable. The perfect Saturday morning for Yoga on the Porch! Amongst beautiful palm trees and lush green grass, our instructor, Katie Barber, led an hour long yoga class that suited everyone from first timers to advanced pros. Throughout the class, Katie encouraged relaxation, safe stretches, and most importantly - smiles.
Participants geared up for yoga with delicious and healthy fresh juice from Blue Barn Juice Co., poured by Amy Parr. And we learned a little that morning, too - Amy shared with us the science behind fresh pressed juice, the story of Blue Barn, and their commitment to the localized process. We cooled off after class with a second glass!
Participants enjoyed rejuvenation, relaxation, and refreshment at the Front Porch. Sent home with a Nexton yoga towel and water bottle, many asked about the next Front Porch event, and we're happy to report that we have something special planned at least once a month this summer.
Stay tuned in to our Facebook page for updates on our Front Porch events. We look forward to seeing you!