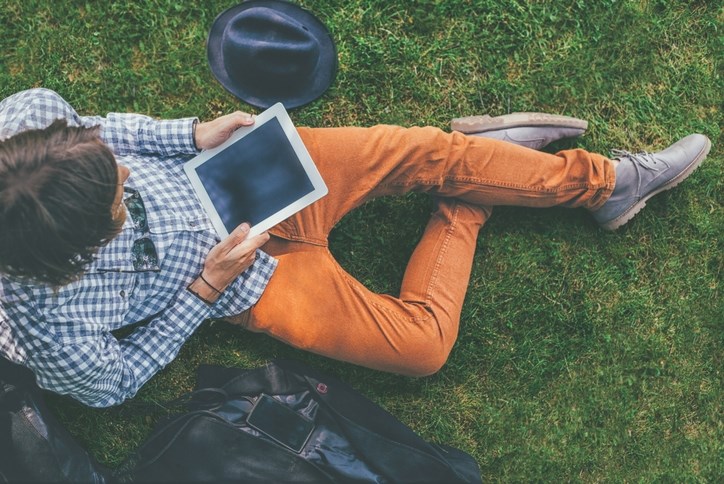 Why You Want Gigabit Internet for Your New Home
It's one week out from the start of Dig South 2015, so we've got technology on the brain. In fact, we're surrounded by technology chatter all around Nexton. As we've started selling homes in our first neighborhood, Brighton Park, future residents are thrilled to learn that homes come equipped with internet that's some of the fastest in the State.
It's because superfast internet opens up a whole new world of possibilities. It's the next gig thing, you might say. In fact, "gigabit communities?" - that is, communities that offer gigabit internet connections on every home - are beginning to show up in places around the country. With our GigaFi service, we became South Carolina's very first gigabit community.
Exactly what is gigabit?
"Gigabit" means an internet connection that delivers 1000 megabits of data every second. Depending on where you live in South Carolina, chances are your internet connection is somewhere between five and ten megabits per second. And chances are, that connection feels pretty slow, especially when several people at your house are online at the same time. Obviously, a connection that's over 100 times faster would fix that situation.
What can you do with gigabit?
Imagine downloading a full high-definition movie in less than ten seconds. Or uploading 1,000 photos in 30 seconds. Or simply letting everyone in the family do their thing - stream movies, watch football, play online games and videos, do research for a homework project - without any slowdowns whatsoever. And those are just the obvious benefits.
Flying through the cloud
The cloud has a number of advantages over the hard drive in your computer. Data is safer and more secure. You never have to bother with backing up your computer or backing up your backup. You don't need to maintain a complicated network at your home or business. And all your files are available from any place where you can get online. The downside of cloud computing has always been the relatively slow speed of the typical internet connection. Gigabit internet erases the speed barrier.
A smarter home
Perhaps you've heard of the "internet of things." It's the idea - and the growing reality - that everyday things like refrigerators, thermostats, home security and home lighting systems work more intelligently if they're connected to the internet. Let's say, for example, that you're on vacation and just realized that you didn't set your thermostat accordingly. But since your thermostat is connected to the internet, all you have to do is open an app on your smart phone and adjust the thermostat. It's pretty cool (pardon the pun). But with more and more things in your home linked to the internet, a superfast internet connection becomes essential.
Get a demonstration
If you'd like to see gigabit internet in action, just visit our model homes. There you'll find each is automation, lighting, security and entertainment systems that show the power, convenience and fun of a gigabit-connected life.
Let's talk at Dig South
If you're attending Dig South this year, we'd love to chat about how GigaFi can power your home or business at Nexton. You'll find us perched at 492 on King for the Space Walk, and at the Dig Conference at booth 17 -right in front of the presentation stage. We're also presenting this year's Wild Pitch.
See you there!