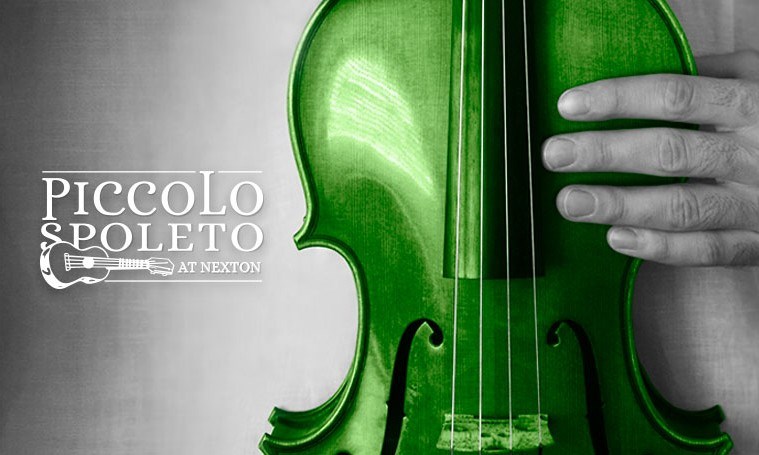 "Ozark stomping" with the Ben Miller Band for Piccolo Spoleto at Brown Family Park
The funky bass lines, smooth vocals, and impressive percussion of the Ben Miller Band filled Brown Family Park last Saturday afternoon. Our inaugural event in the park, nearly 700 people came to hear the band's signature "Ozark Stomp" sound and grub on eats from Bon Banh Mi, The Farmers Wife, Just Eat This, and King of Pops. The concert was also Piccolo Spoleto's first Summerville-based event. Based on Saturday's attendance and the great feedback, we suspect it's the first of many to come!
We had a chance to catch up with Ben Miller before the show. Below we've put together a list of 5 fun things you might not know about the band!
The Ben Miller Band

 

is decidedly uninterested in spending resources on fancy, designer instruments. Some musicians swear by Fenders Stratocaster guitars, or declare loyalty only to Gibson basses. The Ben Miller Band is more interested in finding whatever gets the job done. Sometimes a pair of spoons is all you need for a great beat!

Speaking of unconventional instruments, Scott Leeper has been using the same washtub for his single string washtub bass for many years, while percussionist Doug Dicharry goes through washboards every few months.

Ben Miller studied oil painting at art school in Philadephia. A man of many artistic talents, indeed!

The band toured Europe with ZZ Top last year, and still regularly hears from Billy Gibbons. In fact, he called a few days before the concert at Nexton to wish the band luck over the coming months.

When we asked what he would want his fans to know about the Ben Miller Band, his response was undeniably heartfelt and genuine. He said, "The shows speak for themselves. Our music makes people feel good, and I feel good doing it. Music is good for everybody. That's why we do what we do."
Their authenticity, passion, and incredible talents all came to life on the Brown Family Park Pavilion stage. We couldn't have asked for a better band to help us break-in Nexton's very first park! Stay tuned here and on Facebook for future Brown Family Park events, and be sure to sign up for our interest list below to receive all the latest about Nexton.