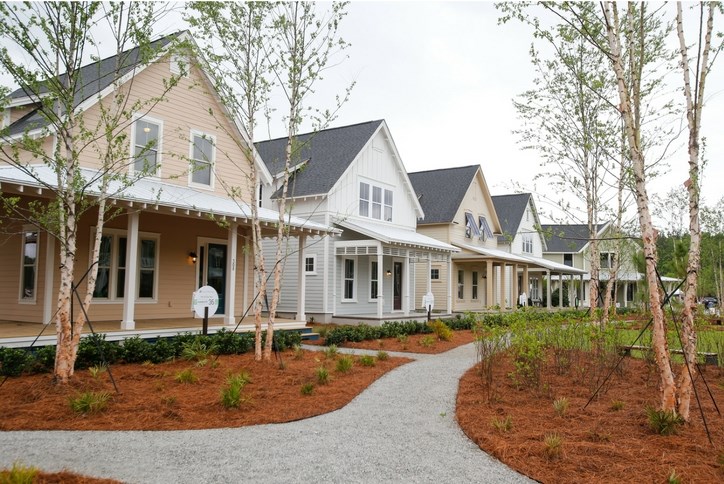 Attention to Detail: Why the Road Bends
Nexton might feel a little different. That's because when we put our vision together, we started thinking outside of the box. (Or is it outside of the sub-division?) In a series of posts we will share just how we're coloring outside of the lines in order to create a community that makes your day more of whatever it needs to be. More energized. More relaxed. More contemplative. More connected. More delightful. More - better.
For starters, the street designs in Brighton Park Village are more than meets the eye. In this case, we chose to think outside of the grid. In most residential neighborhoods, you can enter the street and see every other home on the block. A bird's eye view will show a grid of homes, much like a checkerboard.
At Nexton, we've laid out roads and placed homes in a way that gives every block its own sense of character. Slightly curving streets create interest on your drive to and from home. They allow for adventure when turning a corner as you walk your children to Nexton Elementary School. They create a relationship between parks and homes that create a sense of place. A sense of energy. These kind of details are subtle, but the impact is huge. Who knew a simple bend in the road could make such a difference?
Take some time to explore Brighton Park Village to see how our attention to the little things is paying off. Schedule a visit today!