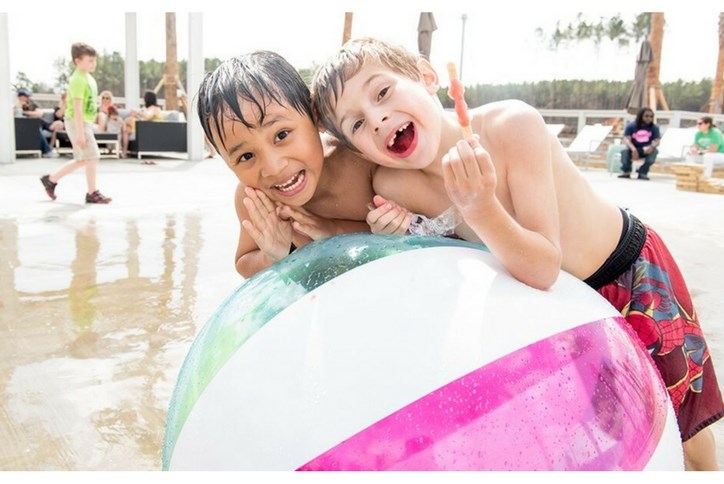 Swim Club makes a SPLASH!
This past weekend was chock full of swim club fun! Over 200 people joined us for a sneak peek of Nexton's first resident-only amenity.
The kids couldn't believe their eyes when they spotted Kayla, a real life mermaid, perched upon a giant inflatable swan. They were so excited to meet her and take a photo alongside her shimmering tail! The "bubble guy" was also a huge hit, helping kids make bubbles nearly big as big as them! Kiddos also enjoyed giant jenga, hula-hoops and plenty of action across the expansive pool deck.
Not to be left out, the adults enjoyed the sounds of a live steel drum band, played cornhole and relaxed in the cabanas and chairs. Everyone enjoyed tasty all-natural sodas from Cannonborough Beverage Company, gourmet popsicles from King of Pops, and delicious sandwiches and fresh fruit kebabs from Summerville local favorite, Eclectic Chef.
A year ago when we broke ground on our first homes in Brighton Park Village, we promised our residents a swim club they could call their own. We couldn't be more thrilled with the result! It was a blast letting the kiddos experience the splash pad ahead of the actual opening (details on that coming soon!).
We can't wait to see the Swim Club used for parties, family picnics, marshmallow roasts, and general good fun in the years to come!
More photos on our Facebook page.