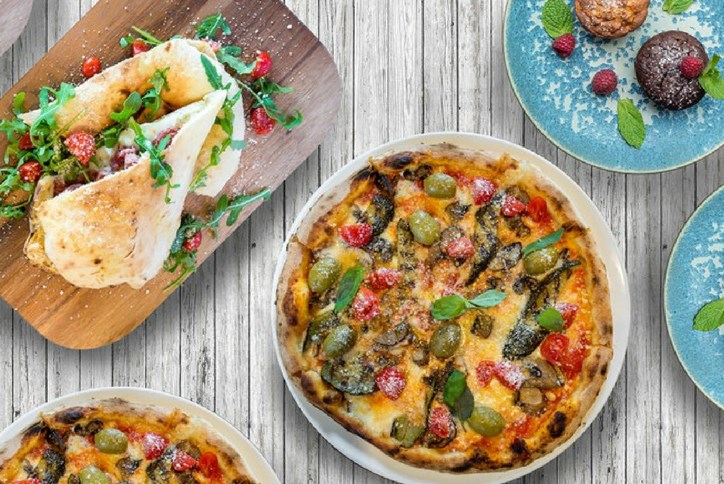 Summerville's Growing Culinary Character
For decades, rich history, stunning natural landscapes, and charming real estate have had visitors heading to Charleston in droves. And now that the word is out about the region's outstanding culinary scene, Charleston has become a foodie destination in its own right, with James Beard-trained chefs, award-winning restaurants, and cant-go-wrong options for just about any cuisine that gets your mouth watering. After all, you can't be Travel +Leisure Magazines #1 City in the World without also having a ton of options for spectacular meals!
Naturally, Charleston's food culture trickles through the Tri-county area, with many renowned restaurants finding happy homes in Summerville. This uptick in great restaurants is not only encouraging to our taste buds, but is indicative of the positive growth happening here in Summerville.
We've listed a few tried-and-true favorites below. Whether youre hitting Summerville staple or a brand new hotspot, the options are abundant and eclectic.
Speaking of, Eclectic Chef is a lunchtime favorite, featuring a large and versatile selection of salads and sandwiches. The downtown Summerville café is locally owned and operated.
Another local gem, Five Loaves Café, keeps folks coming back with an extensive, rotating soup menu, as well as other yummy offerings for lunch and dinner. Vegetarian and vegan friendly, the restaurant goes to great lengths to create healthy, sustainable, and responsible menus.
Regional favorite Mellow Mushroom offers delicious, creative, stone-baked pizzas in a casual cool setting. Trivia night is always a blast!
Boxcar Bettys is a new Lowcountry favorite. Their famous gourmet sandwiches contain locally-sourced ingredients and take chicken sandwiches to a whole new level.
Toast! has been hailed as a must-eat by the New York Times for their phenomenal breakfast. But don't write them off for lunch or dinner - they're serving up fresh, southern, home-made goodness all day!
Graze serves fresh, creative cuisine from seafood to vegetarian to prime rib. The ever-changing menu keeps us coming back for lunch, dinner, special occasions…there's never a bad time to eat at Graze!
Persimmon Café is simple and superb, serving primarily paninis and salads, but their great deals, crowd-pleasing menu, and unique sides (try their almond quinoa or P&G slaw - that's a hint of peanut butter and ginger!) put them a cut above your average lunch.
Next door at Crust Woodfired Pizza, they're baking bread daily, using fresh, local ingredients to create their artisan pies, and have a fabulous wine, beer and cocktail menu to boot.
Just one door down is the new Tijuana Flats, serving awesome Mexican fare with flair. Their tagline, Keepin it Fresh, speaks to their hormone free, no trans fat, no canned food policy, and their varietal menu has options for vegetarian and gluten-free folk.
We could go on and on about the fine dining at Oscars Place, the perfect hotdogs at aptly named Perfectly Franks, or how excited we are to sample the soon-to-open Sol Southwest Kitchen and Tequila Bar! While you're out enjoying Summervilles historic charm, there's no shortage of outstanding places to recharge with a fantastic meal. With new businesses like Volvo heading to the area, and the Town Center planned for Nexton, the food scene is poised to grow even more delicious! Tell us which is your favorite?
Visit Nexton today to learn about making our growing Summerville community your home. Don't forget to stop by the Front Porch Info Studio to get an overview of the community, and learn about what makes Nexton the regions Best Master Planned Community!