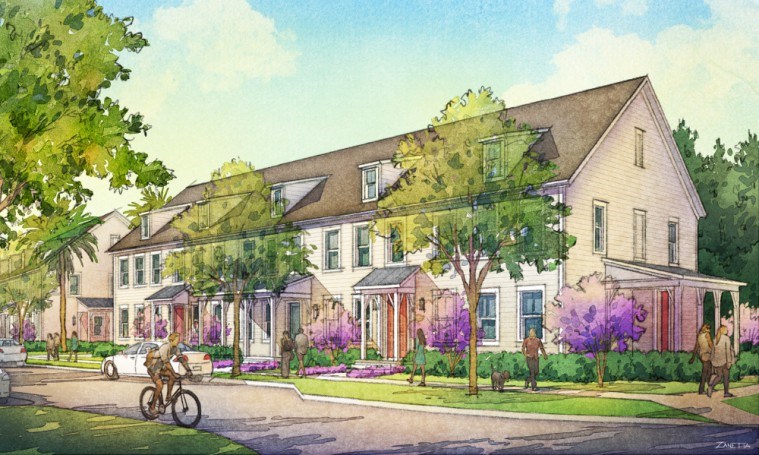 New at Nexton: Parkside Townhomes
There's just something about a row of tall, stately homes facing a lovely stretch of grass and trees that feels so right. Nexton's very first townhomes are coming to life across from the Great Lawn in Brighton Park. And Pulte has given them an energetic urban style complemented by a dash of classic Lowcountry living.
In addition to their first rate view of Brighton Park, Parkside Townhome owners have access to all of Nexton's superb parks, growing trail network, and the ever-popular Brighton Park Swim Club. Perhaps best of all, they can soak in all the neighborliness Nexton has come to be known for while enjoying being part of the greater, and always charming, Summerville community. And just thirty minutes way from internationally renowned and celebrated Charleston, SC.
Parkside Townhomes' two-bedroom plans start at 1,420+ sf. Floorplans coming soon!
Call Pulte Homes for more information: 866-627-9690