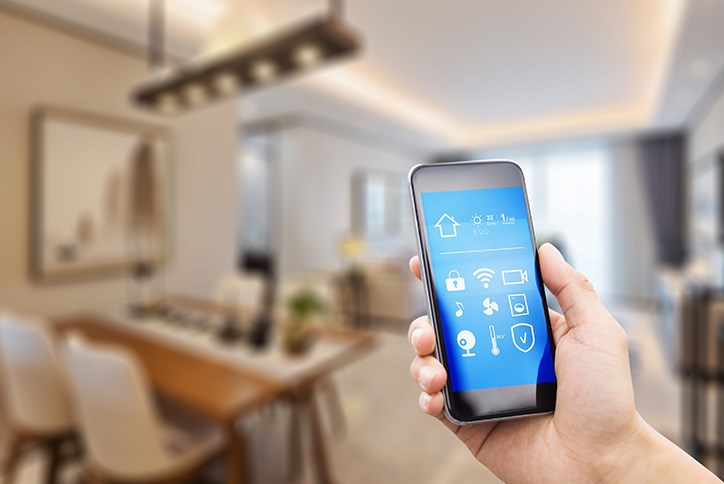 6 ways a new construction home at Nexton is more energy efficient
Building a new construction home means getting more decision making power over the must-have items on your wish list. For most homeowners, energy efficiency is at the top of that list. Below, six ways building new at Nexton can get the energy efficiency you crave - and keep dollars in your pocket.
All about the water heater
It's estimated that 17% of your total energy costs can come from heating your water throughout your home. With tankless water technology, you can essentially eliminate all standby heat loss- the energy wasted when water cools while sitting in a storage tank. Additionally, tankless systems are smaller, taking up less room in the home- an added benefit for any homeowner looking to maximize their space and storage.
Innovative temperature control
Gone are the days of heating or cooling an entire house to one temperature. Now, with exciting technology (powered by GigaFi at Nexton), you can set individual rooms to your preferred temperatures. For frequently used rooms such as living, bedrooms and the kitchen, homeowners are able set it to comfortable living conditions, while storage or guests rooms can be set to temperatures more financially friendly when not in use.
Improved insulation techniques
New homes are framed to avoid gaps within the insulation filling the walls, and other new techniques have been introduced in the construction industry to help keep the warm air in, the cold air out. Ultimately, this means more money in your bank account. Popular insulation products often found in new construction homes include blown in foam with either cellulose or fiberglass, Low-E reflective insulation, and insulated concrete forms. Ask your Nexton builder about their energy efficient insulation offerings.
Properly fitted air ducts
In many of the homes currently under construction, there has been a new focus on ensuring that not only are there multiple air ducts, but that they are properly fitted as well.  Doing so helps the distribution of air to flow more efficiently, decreasing humidity and lowering energy costs.
Windows for the win
Finally, one of the biggest benefits of new construction homes is having state of the art, energy efficient windows from the start. Unlike windows from years before that often need to be replaced and weren't made to take into account various factors like infrared rays, direction of the sun and climate of the area, windows today have mastered it all. For instance, the Low-E film on some windows reflects heat back towards the source, helping to keep the house cooler during peak sun times.
Be smart with your appliances
When you meet with your Nexton builder, opt for Energy Star rated appliances or the like, explore LED lighting options, and discuss how your landscaping plays a part in energy and water efficiency. GigaFi allows for the smooth integration of smart home appliances that give you ultimate control of your energy use. Outside, drought-resistant, native plants will need less care (and often less water).  
Ready to get started on your smart, efficient, and oh-so-stylish dream home? Visit today!