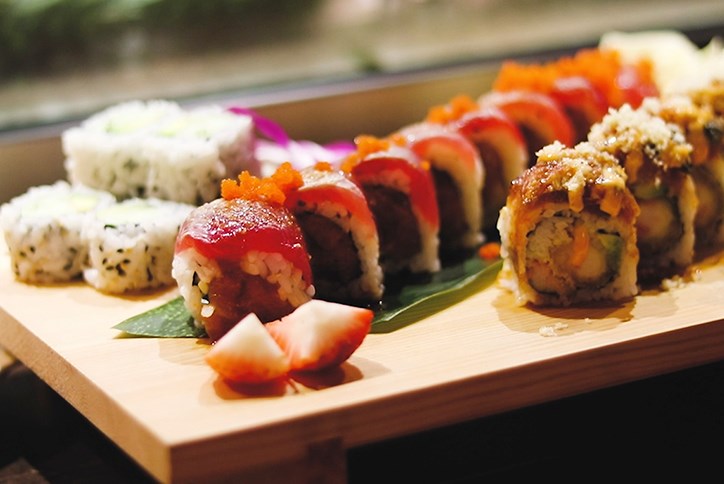 Shop & Dine at Nexton: Fuji Sushi Opening Spring 2019
Something fresh, healthful, and delicious is headed our way.
Fuji Sushi Bar and Grill has been serving the Lowcountry the best, most authentic Japanese cuisine since 2009. Come spring, they'll be calling Nexton Square home. We caught up with regional director Michael Sisk to hear more what we can expect to see, taste, and sip at Summerville's first Fuji Suhi. Read more below, or watch the video! 
Sushi, sake and shrimp, oh my!
Will you try the Volcano, Gamecock, Samurai or Dynamite roll first? The specialty rolls at Fuji Sushi are even more diverse and creative than their names, and they have nearly 80 to choose from. That's in addition to staples like California, Spicy Tuna, and Philadelphia rolls. Prefer your entrée to arrive steaming, straight from the grill? The hibachi combos are just as mouthwatering (ahem, filet mignon and lobster…). You'll also find ramen noodles, flavorful apps, and fresh salads on the menu. To keep the littles happy, there's also a kid's menu. Whatever your style, get ready for something seriously scrumptious.
Put some happy into your day
Fuji offers weekly specials and a happy hour menu from 4:00-7:00 p.m. every day. The fully-equipped bar at Fuji Sushi Nexton will feature an extensive wine menu, from the deepest red to the lightest white (and all the rose in between). Hand-crafted, seasonal cocktails will refresh you in those hotter months, while hand-selected sake will warm you up in the winter.
Casual, comfortable vibes for any occasion
Fuji Sushi's laid-back atmosphere is perfect for dinner with the family or a night out with friends. But it also has the dim lighting and cool atmosphere of a perfect date-night spot. And those working in Nexton will be delighted to hear that yummy lunch specials are headed our way: Monday through Friday before 3 p.m, bento boxes and tasty sushi combinations will specially priced to fuel you through the afternoon.
We are so proud to have this Charleston-favorite join our growing community. Stay tuned for an exact opening date for Fuji Sushi Bar and Grill at Nexton.