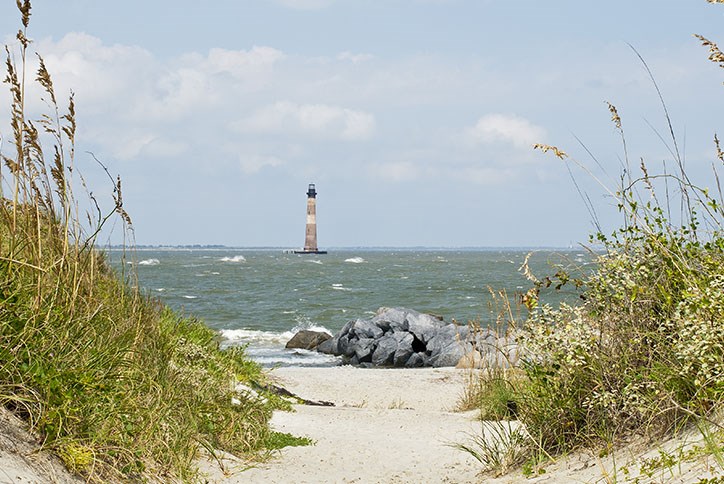 Charleston Weekend-ing: 5 Things You Haven't Done
Charleston Weekender is a Charleston based lifestyle blog by Liz Martin designed to offer Charleston recommendations for both locals and visitors. We love following her bright and cheerful Instagram page, as well as her blog, and were excited to show her around our growing community this fall! Want to see what got her excited about Nexton? Check out the Weekender Wednesday Segment below!
We also felt inspired to come up with our own Charleston "weekend" itinerary. But you've already seen the Pineapple Fountain and Rainbow Row, right? You've wandered Middleton Place and soaked up some rays at Sullivan's Island. Paddled Shem Creek and toured Fort Sumter. So we picked a few less-likely locales for making your weekend in the Lowcountry fabulous. Check them out, then let us know what we missed! We love hearing about fresh ways to enjoy beautiful Charleston.
Visit the Edge of America
So, maybe it's not really the edge, but Folly Beach snagged the moniker back in the 90s, and the rest is history. Make the most of your visit by checking out the Morris Island Lighthouse, the iconic red and white tower you've probably seen adorning a number of Charleston-themed tchotchkes. You can't reach the lighthouse itself due to a little storm called Hurricane Hugo, who took out all the buildings and eroded the land around the lighthouse (a coordinated effort is keeping the remaining structure standing), but you can enjoy the insta-worthy view from the sandy beach while also spotting dolphins and hunting seashells.
Paddle Cypress Gardens
You know the scene from The Notebook: Noah and Allie on a rowboat, surrounded by hundreds of geese. It's a pretty magical scene that was filmed in one of our favorite places: Cypress Gardens. Located in Berkeley County, Cypress Gardens sometimes doesn't make the cut for those with limited time in Charleston, but we implore you to make it happen. Walk the swamp trails, visit the butterfly house, and, yes, paddle through tall cypress and tupelo trees amidst alligators, turtles, and birds. No Ryan Gosling sightings lately, but our fingers are always crossed.
Tour High Wire Distilling
Discover one of Charleston's hottest small businesses: High Wire Distilling Co. They make high-quality, small-batch spirits in downtown Charleston. Using specialized ingredients, High Wire produces a series of limited-edition creations. Take a tour, and you just might get to experience the birth of a specialty spirit yourself!
Catch an improv comedy show
Who doesn't love a good laugh? Check out Theatre 99 while you're in town. The improv comedy group puts on original shows every Wednesday, Friday, and Saturday night. The plays are based on audience suggestions, so every show is literally one-of-a-kind.
Explore the Old Exchange and Provost Dungeon
When you tour the Exchange, know you're walking in the footsteps of our country's founders: The US Constitution was debated by SC leaders there in 1788, and President George Washington was entertained with a series of extravagant dinners, concerts, and dances a few years later. During the American Revolution, British forces used the bottom floor of the Exchange as a military prison. And it was also an important site in the history of the domestic slave trade. SO much to learn – in such a historic environment! Don't miss it.
After you're finishing exploring some of the best of Charleston, why not consider making it more permanent? Drop by the Greeting House at Nexton to explore your options. After all – why just visit the #1 City in the world when you can live there?