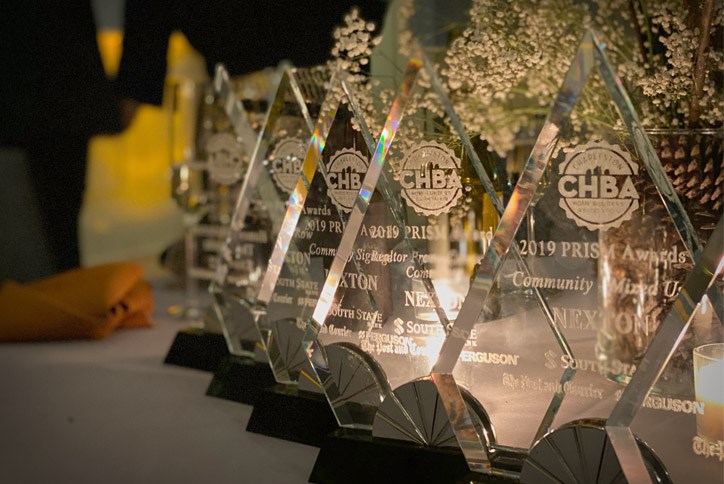 And the results are in…Nexton is the best community in the world's #1 city!
You probably heard the news - Condé Nast Traveler recently named Charleston the No. 1 city in the country and the world for a record-setting ninth year in a row. And here at Nexton, we also know what it feels like to be No. 1.
We are thrilled to share that Nexton has been recognized - yet again - by the Charleston Home Builders Association amid formidable competition at the 31st annual PRISM Awards.
Nexton took home awards for Best Mixed-Use Community, Best 55+ Community, Best Community Signage, Best Realtor Promo Campaign, and Best Model Row Homes. The judges selected Nexton based on a comprehensive list of criteria including community entrance, community amenities, curb appeal, marketing plan, and overall community design. 
We strive to be on the forefront of modern community design and to foster healthy commercial and residential growth in a business-friendly environment. We love working with the best of the best - Ashton Woods, David Weekley Homes, Homes by Dickerson, Pulte Homes, Saussy Burbank, Del Webb, TrueHomes and New Leaf Builders - to provide the growing Summerville area with fresh, new homes featuring innovative design plans. Speaking of our home builders, Homes by Dickerson also won Best Single-Family Home for the Magnolia plan, built exclusively at Nexton. 
When it comes to Nexton's marketing and design efforts, our aim has always been to create a warm, welcoming environment that not only educates about our growing community, but celebrates the Charleston region and that quintessential southern-hospitality that makes it such a wonderful place to live, work, and play.
Since 1959, the CHBA has served as the leading non-profit organization dedicated to the future of the Lowcountry, encouraging growth and development within four counties – Charleston, Dorchester, Berkeley and Colleton. The CHBA works with organizations to promote and protect homeownership. We're honored to be recognized by them.