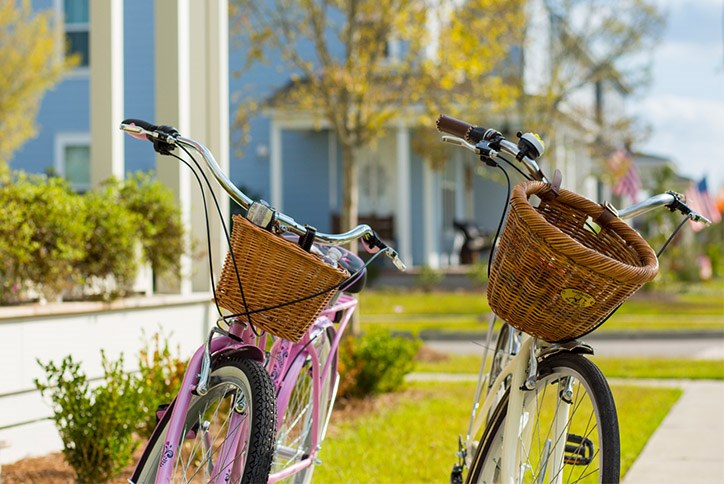 How the POA Helps Nexton Stay So… Nexton
Does the acronym "HOA" inspire an instant frown? You're not alone. We've all heard stories about not-so-great Homeowner's Associations charging exorbitant fees, over-fining, and under-delivering on amenities and services. We get it.  
But here's the thing: Nexton is nothing like that. And we've got the receipts. Here's how our POAs stand apart from the crowd...
What Is a POA?
A POA—or Property Homeowners Association—is Nexton's version of a more modern and beneficial HOA. Similar to the traditional model, it requires a predetermined set fee from homeowners that is allocated towards maintaining the grounds and providing services. Unlike others, however, we always go above and beyond to make sure property owners get everything they paid for—and then some.
In addition to maintenance, Investopedia explains that these associations also "create rules related to parking or the use of common areas. In neighborhoods of single-family homes, the HOA may create rules on how often members can paint their houses, which types of fences they may have, how they must maintain their landscaping or related issues." 
How Much Are POA Dues?
There's no hard and fast fee nationally. Every single association, in every single state, town, and neighborhood differs. And the same is true at Nexton - each of our neighborhoods has a different fee structure (and thus different amenities and services).
But across the board, fees at Nexton are significantly lower than average. And because Nexton is situated in unincorporated Berkeley County, Nexton residents do not pay city property tax, as they would if they lived in Goose Creek or within the Town of Summerville. Instead, they pay into the Nexton Improvement District, guaranteeing the money goes directly into benefiting the community. In addition to the improvement district fee ($400-900 yearly depending on neighborhood), the average POA fee for Nexton communities is $55 a month, making it one of the lowest in the nation. You can see the full breakout by neighborhood here. 
Benefits of a POA
When you really look at it, the benefits of a POA quickly prove to be worth the expense. Here are just a few: 
Ample Amenities
Tennis courts? Swimming pools? Playgrounds? These are all favorable amenities that most homeowners seek in their communities—but Nexton doesn't stop there. Gardens, miles of trails, soccer fields, and dog parks are also included in the list of Nexton's typical amenities. For residents of Nexton's Del Webb Active Adult community, POA fees also cover a clubhouse, a Lifestyle Director, and even an indoor pool.
Maintain Appearances of Common Areas
POA fees also cover the landscaping and maintenance of the common areas inside the neighborhoods. This includes the signs in the front, light fixtures, sidewalks, gardens, lakes, and more. This is especially important for areas close to wildlife, as maintaining the grasses can help to keep pests and bugs at bay. 
Elevate the Value of the Community
Basically, curb appeal. Within a HOA-strengthened community, it is understood that every neighbor must maintain their personal property—front, side and back yards, take down seasonal decorations appropriately, etc.  Not only does it remove the issue of having to confront a possibly uninterested or messy neighbor, but it also ensures property values remain high. With trimmed yards and maintained homes, you'll feel proud taking a stroll through your neighborhood.
An Investment In Excellence
At the end of the day, the money allocated to a POA should be seen as a major investment into the life, home, and community you are a part of. From fun summer days at the pool to late-evening walks to grilling with friends in the backyard, every penny and rule set up by a POA are designed to increase your quality of life and happiness for years to come; it's what keeps Nexton so… Nexton, if you will. It's an investment in community excellence. For more information on the various communities available and their specific POA amenities, please reach out. We can't wait to welcome you home.