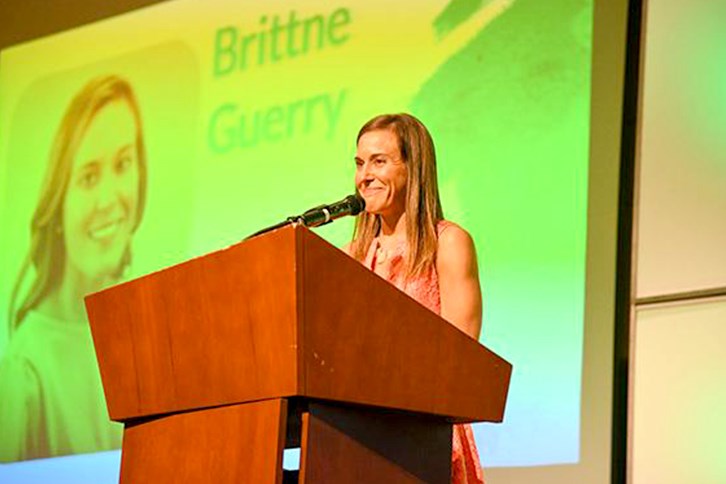 Nexton Elementary's Coach Guerry Named District Teacher of the Year
On a crisp, spring Friday in April, a few Brighton Park Village homeowners sent us a question.
"What's with all the cheering, chanting, and commotion coming from Nexton Elementary School?"
And we couldn't have been more excited to explain the uproar: the kids had just found out their own Ms. Brittne Guerry had been named Berkeley County District Teacher of the Year.
Ms. Guerry, known as Coach Guerry to her students, teaches physical education at Nexton Elementary. In an unprecedented year for teachers and students alike, Coach Guerry said she's looking forward to using her platform as Teacher of the Year to encourage others to "color outside the lines."
"We can look at our past, and the resilience that we had, and move forward – and not just move forward, but shatter ceilings. If you don't want to shatter the ceiling, we will use it as our floor to get to the next level," she said in her acceptance speech.
Following the awards ceremony, Coach Guerry arrived to Nexton Elementary to students lined along the sidewalks, chanting her name and cheering in excitement, eager to welcome the district's #1 teacher to school. Their pride was unmistakable, and her love for her students obvious as she took the mic to share her joy with the school.
Great schools have always been mission critical at Nexton, from NES becoming a 1-to-1 technology school to securing opportunities for lifelong education.
Congratulations to Coach Guerry and the whole Nexton Elementary community! We're beaming with pride.