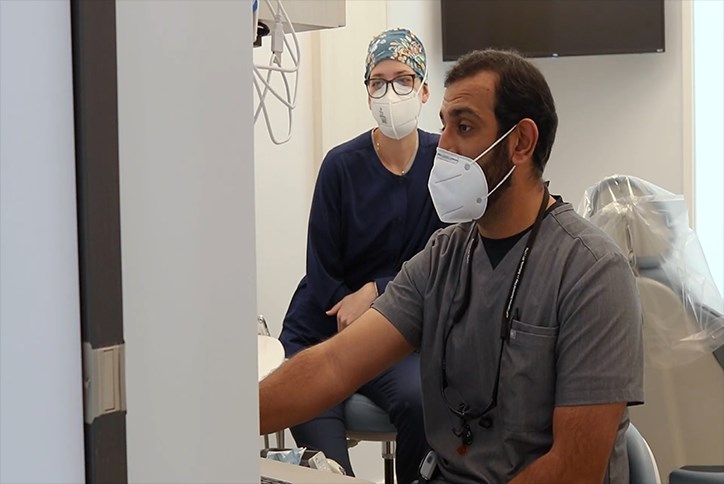 Health and Wellness at Nexton: River Landing Dentistry
In a community that brings everything to you, dental health is no exception. Nexton couldn't be happier to be home to one of River Landing Dentistry's newest offices. Much like the neighborhood itself, River Landing accommodates people of all ages, making them the perfect go-to dentist for your whole family.
Above all, River Landing places an emphasis on comfort. "We understand that dentistry is a very personal experience," founder Dr. Rebeca Zechmann said. That's why they've taken multiple steps to make their office as relaxing and pleasant as possible. Patients can watch television or listen to music during their appointments, so a trip to the dentist is an enjoyable one.
River Landing evolves as the dentistry industry evolves. Having the latest technology is important to them because they want to provide their patients with the best care possible. Updated technology makes dental treatment more comfortable with less time. That's why they provide services with digital x-rays, intraoral scanners, digital wands, and CT scans. This state-of-the-art equipment allows them to provide a wide variety of services ranging from normal cleanings to advanced procedures such as root canal therapies, implants, Invisalign orthodontics, and bone grafting. That way, you can get a full range of services right here in Nexton.
Beyond their impressive dental work, they are also environmentally and socially conscious.  The office uses dry vacuums which don't use water or oil to reduce water usage and pollutants as well as amalgam separators which remove mercury waste from water when removing fillings. They are also a company who is there for the community beyond dental hygiene. Rivers Landing raises awareness and money for multiple veteran associations and a breast cancer charity.
The employees at River Landing Dentistry are a family who want to create a positive and supportive environment for themselves and their patients. So, no matter what family looks like for you, River Landing Dentistry is excited to treat you. 
Meet Dr. Zechmann and learn more about River Landing Dentistry in this 2 minute video.