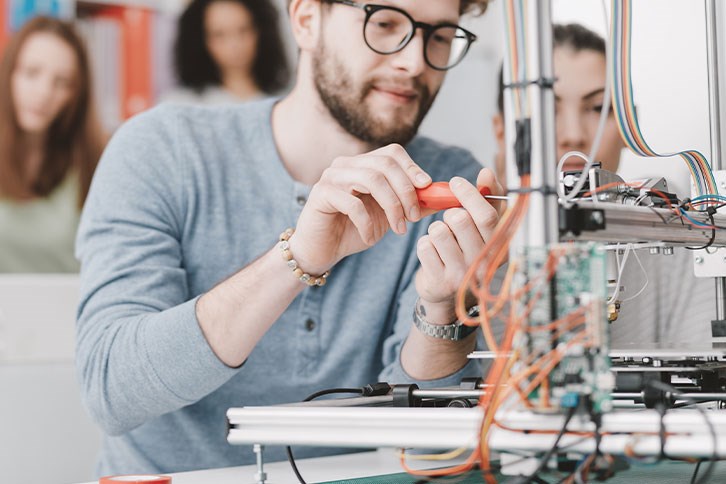 Never stop learning: How the Lowcountry's growing workforce gets their smarts
What's the recipe for a great place to grow a business? 
First, a great geographic location. Central but also close to the coast. With easy ways to get in and out via plane, train, automobile, and even container ship. You'll want to mix with a naturally vibrant environment with diverse ecosystems and a healthy dose of history. Add sunshine, liberally, and fold in an eager populace of bright curious minds. 
Mix together  with a little southern charm, and you have the Charleston metropolitan region. The cherry on top? Myriad ways for employees, current and future, to learn and grow their skillset. 
Higher School education
While College of Charleston might be the first institution that comes to mind, the Lowcountry is flush with additional ways to boost the knowledge base of your employees. There are over 60 career-themed schools within area high schools across the three-county metro with fields of study that include everything from health to hospitality. These academies allow students to learn directly from industry professionals with hands-on projects.  
Trident Technical College is helping to shape the workforce, too, allowing high school students to enter a two-year program that grants them a high school diploma and a technical certificate in fields such as manufacturing, engineering, construction, and even accounting. 
For the more entrepreneurial minded, there's Yes, Carolina, a youth entrepreneurship program for building business skills and unlocking creativity, plus an entire program dedicated to ensuring workforce readiness for every child in the area.
Never stop learning
JRS Coding School. ECPI Level Up. Zucker Family Graduate Center. CODEcamp Charleston. These institutions and so many more are offering opportunities for expanding minds. In the city some have dubbed Silicon Harbor, tech-education is particularly popular, and programs from aforementioned organizations plus Flatiron School, Trident Tech, USC, Charleston Southern, and offer long-form programs, quick and efficient bootcamps, and everything in between that prepares people for high-paying careers. 
Ready to locate your business in a place where employees love to live and learn? Reach out today. Nexton's at the center of it all.