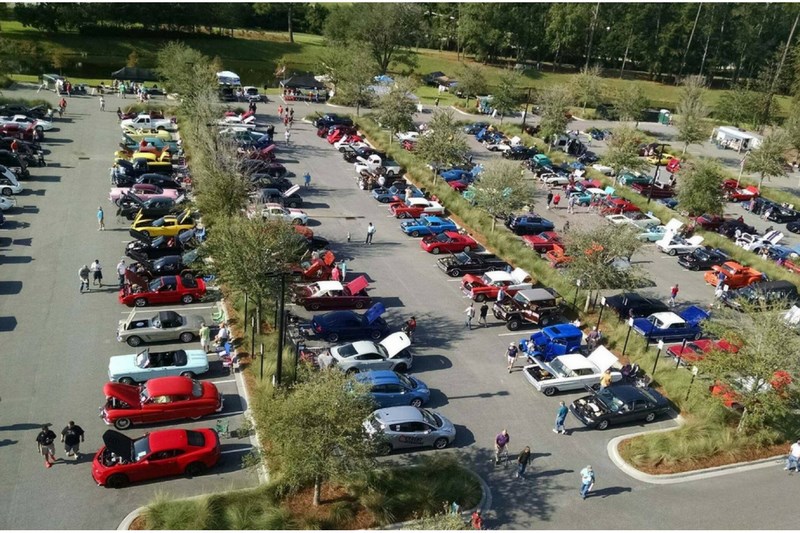 NEXTON PARTNERS WITH LOWCOUNTRY MUSCLE CAR, INC. TO HOST 5TH ANNUAL DREAM MACHINES OPEN AUTO SHOW
Nexton, Summerville, South Carolina's most active master planned community, is partnering with Lowcountry Muscle Car, Inc. to host the 5th Annual Dream Machines Open Auto Show benefiting Summerville Miracle League. One of the Lowcountry's most anticipated car events of the year, the show will be held in the parking lot at 201 Sigma Drive on October 7, 2017 from 9 a.m. to 3 p.m. .
Free to spectators, the Dream Machines Open Auto Show is a family-friendly event and will include door prizes, raffles, face painting, and a bake sale plus a multitude of vendors to browse during the show. Hundreds of cars and trucks, from classic to modern, will be displayed from Lowcountry Muscle Car club members, private owners and sponsors. Prizes will be awarded to the Top 50, Best-in-Show, Club Spirit and more. 
"We are excited to welcome back the annual Dream Machines Open Auto Show to Nexton this year," says Cassie Cataline, marketing director for Nexton. "Last year the auto show raised $9,000 for the Summerville Miracle League. So we invite the entire community to participate in and attend this exciting event to make 2017 the best year yet!"
Lowcountry Muscle Car, Inc. is a Summerville-based auto club that was founded in 2009. It all started with a group of friends who shared an interest in American muscle cars and continues to grow each year. Their sole purpose is to promote the heritage of the American Muscle Car and share their passion for muscle cars with Summerville and surrounding community. 
Summerville Miracle League's mission is to enhance the lives of people with special needs. They accomplish this goal through the national pastime of baseball but also include other activities that will bring together athletes and their families in a positive and enriching way.
To register your vehicle for the show, visit www.dreammachinecarshow.com. For more information call 843-991-9063.
Nexton is owned by a business entity of North America Sekisui House, LLC (NASH), and is being developed by Newland Real Estate Group, LLC. NASH and Newland share a deep commitment to sustainable development practices and apply these core values to the vision, planning, and development of their projects. Nexton is one of more than 30 assets the NASH-Newland partnership owns and manages together across the US.
About Nexton
Nexton, the newest NASH-Newland community, represents new thinking in community and design in Summerville, South Carolina, in the heart of Charleston's most vibrant growth corridor. Nexton is a fresh response to what people and businesses need today to be creative and successful, and is where innovation is fueled by South Carolina's first community-wide, gigabit broadband service. Nexton is committed to education and healthy living, and is where even the smallest details are intended to make everyday life simpler and more fulfilling.
Information and pricing are subject to change. Not intended as an offer to residents of jurisdictions where prior registration of out-of-state real estate offerings are required unless the community in question has been so qualified or exemptions are available. Offers to buy property can only be accepted at the Nexton sales center. Void where prohibited by law. No State or Federal agency has judged the merits or value of the real property referenced herein.
###
Editorial Contacts:
Cassie Cataline, ccataline@newlandco.com, (cell): 843-708-8504