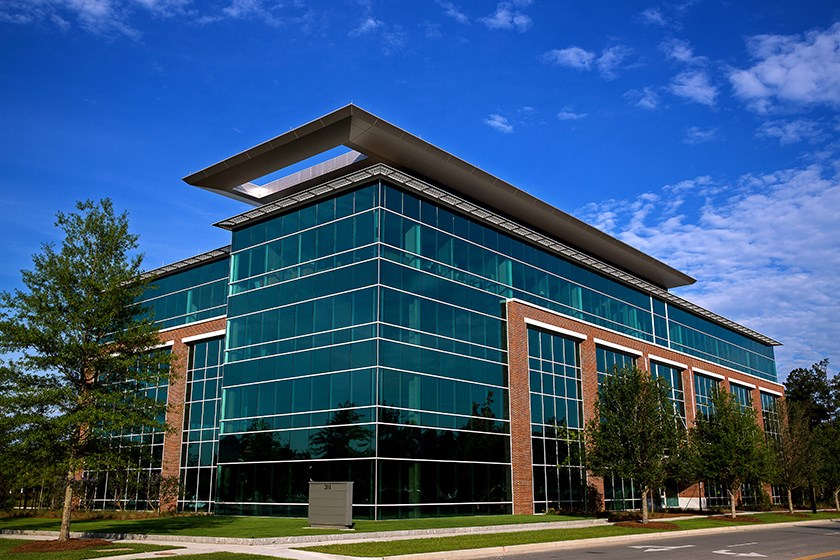 Charleston Executive Offices Announces 21 Nexton Tenants
Summerville, S.C. – August 21, 2019 – Today Charleston Executive Offices (CEO) announced its growing list of tenants for the company's turn-key flexible office space in Nexton, a 5,000-acre master-planned community in the heart of Charleston's I-26 growth corridor. Twenty-one tenants have leased CEO's office space in The Offices at Nexton, a regional business center with nearby destination retail and dining options.
The nearly two dozen occupants encompass a wide variety of industries and sizes, ranging from solo practitioners to small businesses to outposts for national firms.  To cater to such a diverse group of tenants, CEO offers daily, weekly, monthly, annual and multi-year office contracts for tailored workspaces as small as a single office to a large block.  
The following are some of the tenants at CEO's office space at Nexton:
Citizens One Home Loans
Curtiss-Wright Electro-Mechanical
Glenn Law Firm
Harvey & Vallini
IM Marketing Group
Global Software, Inc
Microsoft
Predicate Logic, Inc
Strategic Wealth Advisory Group
Velocity Data Systems
"The influx of planned development along I-26 has fueled demand for both flexible and long-term workspaces," said Keith Day, president and CEO of Charleston Executive Offices. "Nexton's business-friendly environment, proximity to the area's largest employers and regional amenities make it highly desirable for local entrepreneurs, small businesses and regional companies."
Upon completion, Nexton will have more than 8 million square feet of commercial space including the recently announced CoOp@Nexton and Workplace@Nexton.
"CEO's turn-key boutique and flexible offices complement Nexton's large-scale commercial and residential growth and enable business owners of all sizes to call Nexton home," said Brent Gibadlo, vice president of development at Nexton.
###
About Nexton
Nexton is owned by a business entity of North America Sekisui House, LLC (NASH), and is developed by Newland. NASH and Newland share a deep commitment to sustainable development practices and apply these core values to the vision, planning, and development of their projects. Nexton is one of more than 20 assets the NASHNewland partnership owns and manages together across the US. newlandco.com | nashcommunities.com                           
About Charleston Executive Offices
With offices in Mount Pleasant, North Charleston and Summerville, Charleston Executive Offices (CEO) meets the needs of regional employers by offering daily, weekly, monthly, annual and multi-year turn-key office space. CEO's Nexton is located on I-26 and 17A. CEO offers maximum flexibility and productivity by incorporating current and emerging technologies for a full-service office space solution. Office space includes answering services, voicemail and gigabyte internet connectivity. Tenants also have access to additional services including word processing, desktop publishing, database management, presentations and spreadsheets. Available spaces come equipped with high-speed photocopiers, fax and mail services.                                                   
Editorial Contact:
Cassie Cataline
843-708-8504
Media Contact:
Lou Hammond Group