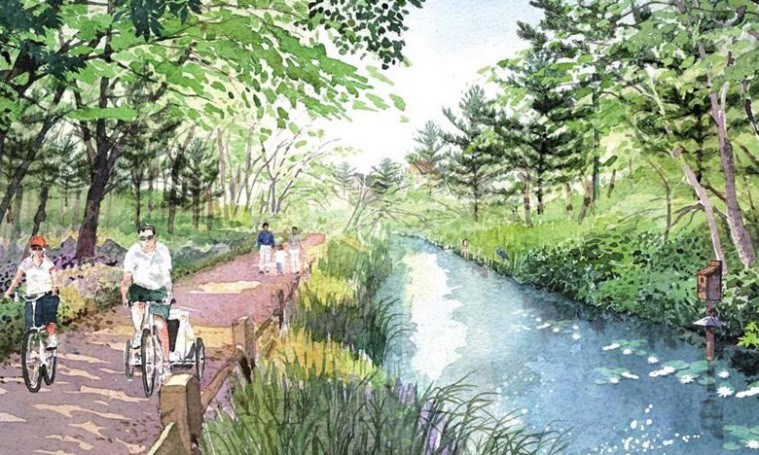 One of South Carolina's major job creators makes Nexton home
SCRA has helped to create over 15,000 technology-based jobs in South Carolina, and we couldn't be more proud to have them relocating one of their offices to Nexton. We caught up with Marvin Davis, Executive Vice President and Director of SCRA R&D Facilities, to get the scoop on the new building and the exciting work that will be happening inside.
For starters, tell us a little about SCRA and the work the company's doing in the state.
SCRA is dedicated to building South Carolina's Knowledge Economy - an economy characterized by technology and innovation that usually offers higher per capita income and results in increased job creation. South Carolina's economy has long been based on agriculture and manufacturing, and we're strengthening the state's economy through our Technology Ventures sector. We make investments in and offer support services to high-tech companies in the state - ultimately leading to increased economic development in South Carolina.
As part of our dual mission, we also lead over 100 applied research programs for clients that include government organizations, large and small companies and dozens of universities. Our Applied R&D sector delivers R&D programs to federal and corporate clients, solving problems in industries like shipbuilding, aerospace and manufacturing.
What kind of work will be happening at your new location in Nexton?
The bulk of SCRA's employees will be moving to Nexton, and many of them are in our Applied R&D sector.
One really great example of the kind of results we facilitate is in the field of advanced material applications. Jerome Singleton, one of the world's fastest amputees, competed in the 2012 Paralympics using a prosthetic device with an extra-strong, extra-light socket. It was fabricated using technology developed by an SCRA-led, DoD-funded program that applied advanced materials to improve prosthetics.
What kind of unique or distinctive plans do you have for the physical attributes of your new building in Nexton?
We think innovative people need a workplace that inspires them. With our new building, we want to create an experience that is innovative through a scientific framework but also blends in with the natural environment. For example, there will be a linear park through the parking lot, landscaped with native plants and centering on a sidewalk in the shape of a double helix - a nod to the kind of work happening inside.
We also want to establish a park setting that allows productivity and evokes outdoor engagement. Our plaza and event lawn will be Wi-Fi equipped and outfitted with benches and tables, so employees will be able to brainstorm, collaborate with colleagues or just get some work done on the laptop in a refreshing environment. Of course, it'll also be a great area for celebrating successes and holidays.
What makes Nexton a great place to do business for SCRA?
We had a lot of options, but what stood out about Nexton was its proximity to the airport compared to alternatives (just 20 minutes), on site hotels and restaurants and the focus on healthy living. We get a lot of out of town visitors, and the walkable proximity to everything a visitor would need is ideal. Nexton's focus on providing leading-edge technology that allows businesses to thrive is also extremely important to us. The vast trail and park system and the reverse commute are also great benefits to offer our employees!