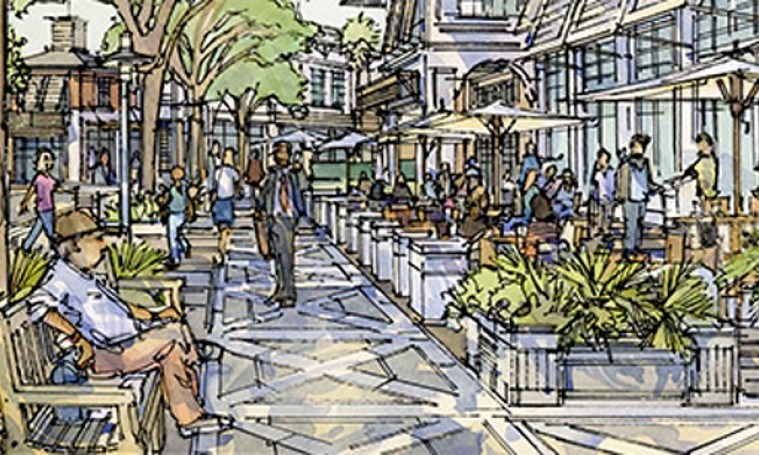 This place was made for walking
When actually used for transportation, feet have distinct advantages over cars. They're generally safer to use. They save gas/money. And they encourage the breathing of fresh air, the appreciation of one's surroundings and the burning of calories. All of which is why Nexton has been meticulously designed to not only allow for walking, but to inspire it.
To make walking possible, the Nexton community plan brings offices, parks, schools and places to shop and dine closer to each other and to the homes that will be built here. To make walking pleasurable, the plan also includes comfortably wide sidewalks, traffic-calming street designs, artful landscape architecture, and an extensive network of trails and outdoor gathering places that invite everyone in the community to get out and take a nice stroll.
In fact, a number of trails are already in place thanks to the logging roads and single-track paths that crisscross the land here. And eventually the trail network will grow to over 50 miles, which would let your morning walk take a different route every morning.