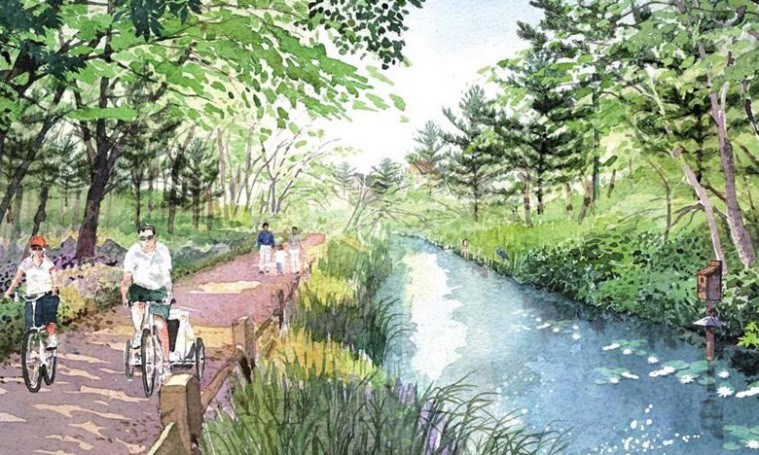 Here's to the 3-minute commute!
When the Strom Thurmond Institute released a 2003 study on the likely, 30-year population growth for the Lowcountry, many observers let out a collective gasp. Turns out the very qualities that had attracted people for generations (natural beauty, waterway access, history, creative pursuits and more), were likely to attract a population thrice as big in just 30 years. Areas long considered rural and undeveloped appeared on the map in the direct path of metro Charleston's most energetic growth, among them: Summerville and greater Dorchester and Berkeley counties.
Just a decade later, it's no question that the march inland is occurring at an amazing speed. The region's population has grown 15% from 2005 to 2011- three times faster than the overall U.S. population.
If you haven't visited Summerville in a few years, take a drive down Old Trolley Road, or along Highway 17-A into the historic downtown area. The expansion of businesses and residences on every side of town has turned the village into a unique and charming town built on a rich history and thriving economy.
It is in this context that Nexton - and its unique blend of intentional design, years-long planning and commitment to connectedness- makes absolute sense. This community at the crossroads of I-26 and 17-A is at the crossroads of a cultural shift - and represents the perfect canvas for a new kind of lifestyle choice. Nexton is in the heart of the Lowcountry, both in location and spirit.
The blend of residential (apartments and single family homes), business (Class A office and mixed use storefronts), educational resources and connected parks and greenways represents an opportunity for a new kind of place. An inspired, walkable community for thinkers, creators, and those in search of a simpler, richer life.
Filling Nexton's offices and storefronts with high-value businesses means the daily commute patterns up and down I-26 can change - for the better. Carefully integrating the opportunity to earn a living with proximity to one?s whole life will be a core benefit. With children at school just blocks away from the office, and the daily commute being measured in minutes, not hours, Nexton is the "one to watch" in local development circles.