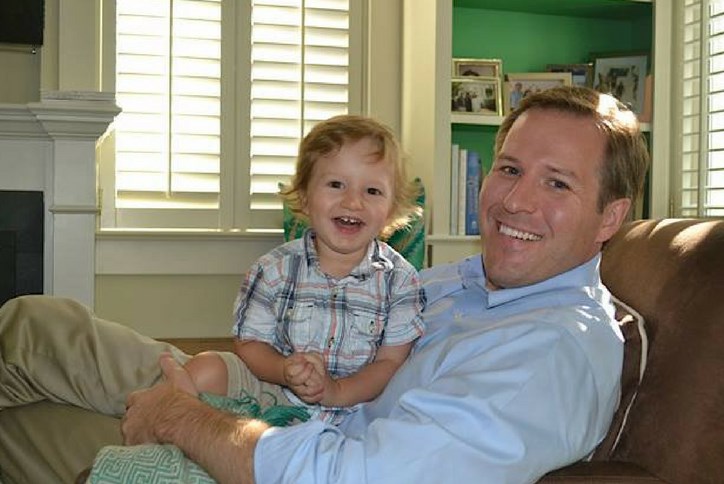 Meet the team: Project Manager Brent Gibadlo
In a reoccurring blog series over the coming months we'll be meeting the design and development team behind Nexton. This month, we caught up with Brent Gibadlo, Nexton Project Manager.
What is your role at Nexton?
As one of the Nexton project managers my responsibilities include overseeing the overall master plan and strategy for Nexton and making sure we stay true to our principles and goals. Additionally, I spend a lot of my time working with our home builders, managing our budgets and entitlements and developing Nexton's different amenities, like parks and the trail network.
How is Nexton different than other communities in the region?
Our region is lucky to have some wonderful examples of great places. Whether it is historical places like downtown Summerville and Charleston or new communities like Daniel Island, there are so many examples we can learn from. At Nexton we try to incorporate the best historical ideas with new, innovative concepts. At the very beginning, we made the decision to make significant investments in planning and design. Whether it is making sure each neighborhood park is special or finding the best looking trees and street lights to go along our streets, we invested the time to get it right. And we're not waiting to put these features in place - we're building them now so people can enjoy these amenities right away.
What does Nexton mean to the business environment of Summerville and to the Greater Charleston area?
Everyone is aware of the tremendous job growth taking place in our region. For good reason, a lot of attention is given to the need for new housing options, but not many people talk about where these companies and new jobs will be located.
Nexton hopes to be part of the solution. Located directly in the path of growth and accessible right off I-26, Nexton will give both local and national companies another location option in the Charleston region. Whether it's a Fortune 500 company looking for new office, or a local retailer looking for the next place to open up a shop, Nexton is a brand new place to locate their company, a world class environment in close proximity to where people live. There will be a lot of great after work opportunities, too, from parks and trails to great restaurants and public events.
We think the technology master plan and our GigaFi network specifically will be particularly attractive to technology-focused companies. For the retail environment, there's been a lot of thought put into creating public spaces that will attract people and create gathering places. We hope this approach will eventually create a new regional shopping and entertainment destination.
Technology is such a large focus of the Nexton plan. Why is this so important?
When we started planning Nexton we asked our neighbors what was important in a new community. People told us technology played a major factor in the way people live their lives. As a result, we created a technology master plan that makes sure we are constantly looking for ways that technology can improve the way people live. That started with installing high quality-infrastructure and the decision to make Nexton SC's first one gig community. This allows people to have access to internet speeds that are 100 times faster than what?s currently available. Today, this type of network provides great opportunities in areas like healthcare and education. For example, Nexton Elementary School will be able to take advantage of this technology from the first day it opens in August 2015. This level of infrastructure and internet speed is also critical in growing fields such as software development and biotechnology. What is really exciting is the applications that haven't even been thought of yet, but we know are right around the corner.
What Nexton plans are you most excited about?
What truly is the most exciting thing about Nexton has been the thoughtful approach to planning that, while sometimes taking a little more time, in the long term is going to create a much better place for people to live and work. This approach comes from our highest leadership, and it permeates its way down the organization. It's what makes the difference between a good place and a truly special place. It makes Nexton something that we'll forever be proud to have played a role in.