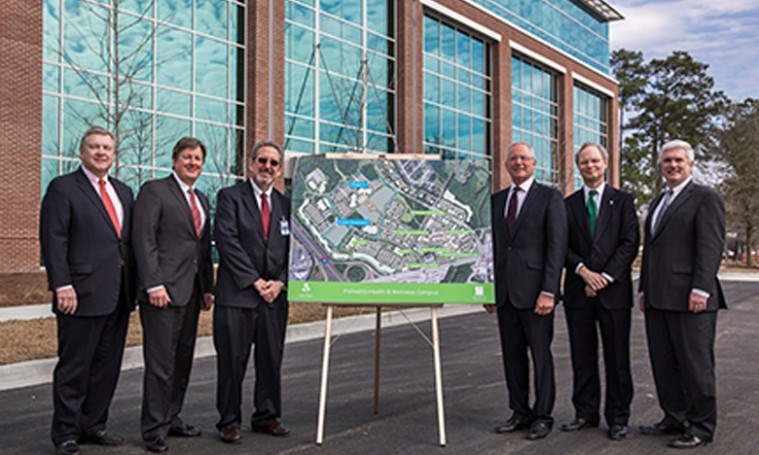 State-of-the-Art Medical Campus Uses Technology to Improve Care
It's a simple philosophy: use technology to reduce costs and improve care. And it's the idea behind the new Palmetto Health & Wellness Campus, announced February 10 by Palmetto Primary Care Physicians (PPCP). The campus will break ground at the heart of Nexton Phase 1 this summer.
The key technology allowing PPCP to meet these goals is "telemedicine" - an emerging blend of wellness and wired infrastructure. PPCP will harness Nexton-exclusive GigaFi, the state's first gigabit network, to power the innovative medical campus. GigaFi will allow PPCP's network of independent doctors and staff to access electronic health records in a blink, download bulky medical images like CAT scans and x-rays fast, coordinate in real-time with medical professionals across the globe, counsel patients recuperating at home (allowing patients to avoid traveling during recovery) and utilize streamlined billing.
Find out more about The Palmetto Health & Wellness Campus.