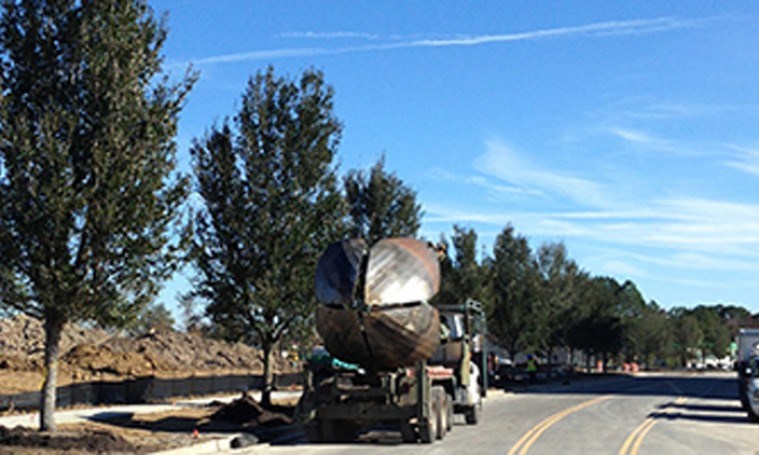 Big trees are a big deal
If you think about it, big trees are pretty magical. They give us shade. They help purify the air. And nothing adds to the beauty of a place like a tree-lined street or a huge tree in the middle of a park. All of which is why we've gone to great lengths to preserve certain special trees at Nexton and plant lots of mature trees along key roadways here.
The next time you're in the neighborhood, take a moment to check out these street trees. Many are over 10 feet high and look as if they've been here for years. And every single one comes from the McMillan tree farm right here in South Carolina. MWV purchased the tree farm a few years back so that we would have a local supply of healthy, mature, field-grown trees.
Now, it is no small accomplishment to transplant a big tree. It requires a truck-mounted tree spade to lift the tree and its massive root ball. Then after the tree is relocated, it must be treated with great care to assure that it doesn't die. But look down almost any street in Nexton, and you'll see why we go to all the effort.