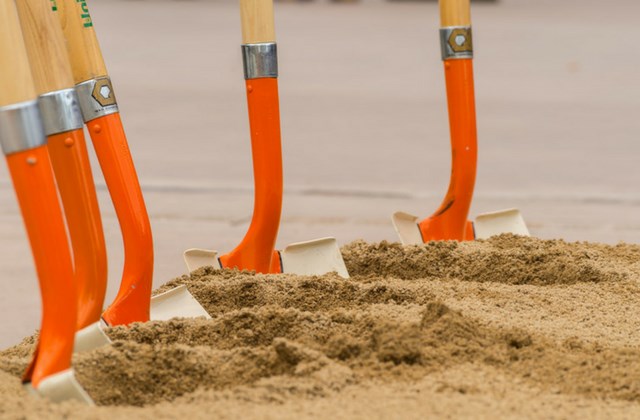 Groundbreaking to be rescheduled
Notice: Due to weather, the March 5th Nexton Elementary groundbreaking has been postponed. Stay tuned for a new date and time!
Nexton marks another major milestone on Wednesday, March 5, when Berkeley County School District officially breaks ground on the new Nexton Elementary School.
MWV leaders, Berkeley County schools officials, community supporters and children from nearby Cane Bay High School will gather to celebrate the beginning of a very bright future for many families.
What will the future hold? We can only imagine great things for a school powered by GigaFi AND the energetic, engaged families we know Nexton will attract. Care to join the fun? Arrive at Nexton's Sigma Drive and follow the directional signs; the ceremony kicks off at 3 p.m. Please note that the area is still in construction, so footwear for walking on dirt and gravel is recommended.