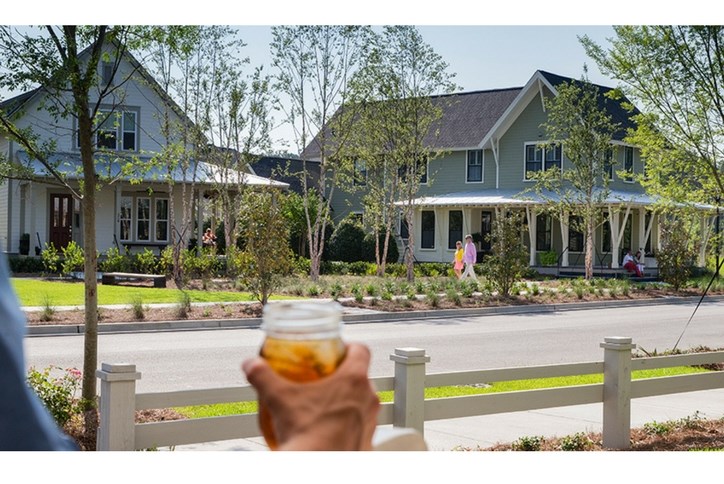 Nexton 2015 - By the Numbers
With just 9 months of sales under our belts, we're celebrating the end of a terrific 2015, and looking forward to a sweet '16.
Between April and the end of the year, we welcomed 29 families into homes, and welcomed 53 total sales. We have 10 move-in ready homes and another 15 quick move-ins underway, which means more neighbors could be arriving before SuperBowl Sunday! The gorgeous homes are by three master builders - Pulte, Saussy Burbank and John Wieland - who are big contributors to our first-year success. Parks at Nexton Apartments, too, had a great year. One, two and three bedroom apartments are available.
We also celebrated SCRA's win as one of the region's 'Best Places to Work.' They share the Nexton campus with Palmetto Primary Care Physicians, AIG, WestRock and Volvo. We're looking forward to bringing more great jobs to Nexton in 2016!
In 2015, we also had dozens of gatherings of numerous shapes and sizes. From grilling workshops and yoga classes at the Front Porch, to the 2,000-runner Cocoa Cup, Nexton definitely rolled out a big welcome mat.
We celebrated the opening of Brown Family Park with our first Piccolo Spoleto concert - and it won't be our last. And we closed out the year with a porch décor contest that proved Nexton folks have some serious competitive spirit.
What else sets us apart? Let us count the ways:
Free PowerBytes at the

 

Front Porch Info Studio, about 1,000 of which were enjoyed in 2015;
1 brand new

 

Nexton Elementary, where hundreds of students access cutting edge technology as they explore the world;
1 brand-new

 

Rainbow Childcare Center, where young hearts and minds are shaped by loving caregivers;
Miles of

 

trails

 

and pristine roadways for walking and biking;
Dozens of beers on tap at the Carolina Ale House
Hundreds of lawn chairs at Brown Family Park for the

 

Ben Miller Band

 

in May;
But you tell us: what has made Nexton special to you?
Let's stay in touch! Follow us on Facebook, Instagram, and Twitter, and sign up to receive our newsletter!