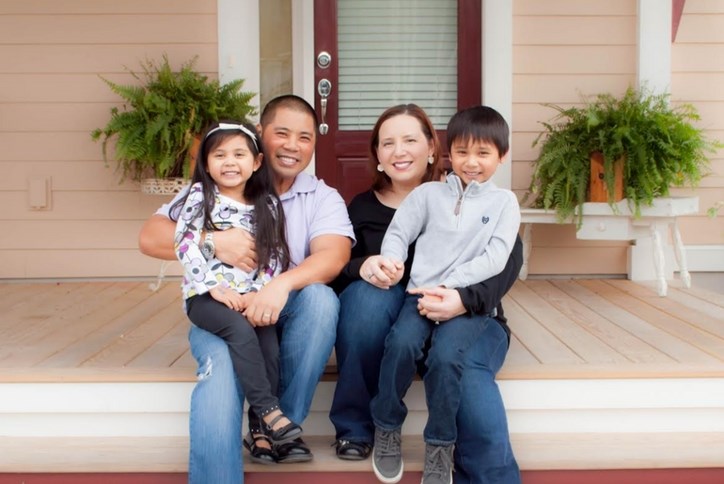 Meet the Neighbors: Olaes Family
Everyday at Nexton we're building homes, we're building parks and trails, and we'll soon be building shops and restaurants. But it's our residents who are truly building the community.
In 2015, 53 families decided Nexton was the place for them. Who better than to tell potential residents about Nexton than the folks who can speak first hand? That's why, in 2016, we've decided to spotlight our residents each month here on the blog, where they'll be sharing a little bit about who they are and what brought them to Nexton. So without further ado, we'd like to introduce you to Meet the Neighbors: the Olaes Family!
What made you decide to make Nexton home?
[Victoria] After driving though the community, walking through the model homes, and researching the school, we couldn't bring ourselves to look anywhere else. We also love the features of the community such as the outdoor spaces, the planned amenities, and the style of our Saussy Burbank home.
What made you choose the builder and home design that you did? 
We love the details in Saussy Burbank homes. We chose the design for the spacious porch, the large bedrooms for our children, and the abundance of storage space.
What feature of your home makes you most happy?
The porch makes us most happy! We enjoy sitting on the porch and watching the kids play in Elbow Park. We also enjoy sitting on the porch when it is raining. There is nothing like the sound of rain hitting a tin roof. 
Tell me about your favorite park at Nexton.

We love all of the parks at Nexton thus far; however, Tall Gee is our favorite! Our kids love the sand box and the stumps! There is also enough space for the kids to run around. We enjoy relaxing in the adirondack chairs under the canopy of tall trees. It is also a great spot to get together with our neighbors! 
What Nexton event has been most memorable so far? What event are you most looking forward to?

We have enjoyed all of the events, but the Charleston Symphony Orchestra was the most relaxing and memorable event thus far. The Carolers and food trucks at the Deck the Halls event are right up there too!
What is your favorite thing to do in Summerville?

Other than shopping, we enjoy exploring Nexton. We also look forward to the annual Azalea Festival.
Lastly, we'd love to hear a "fun fact" about you or a family member. 
Fun fact about myself: I love photography and taking pictures of my children. (Nexton has so many great little spots!) 
Thanks, Olaes family!